Asia de Cuba, Benares, Rhodes W1, Roast and The Cinnamon Club will come together under one roof for the weekend offering visitors an exciting array of Christmas menus with a diverse range of cuisines to inspire and indulge food lovers ahead of Christmas.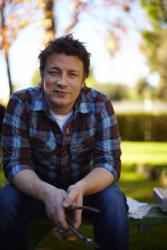 Small plate menus will allow visitors to taste more than a handful of dishes in one sitting. Infused Asian, Indian and British classics will be served alongside show stopping Icon Dishes including White Bean Chorizo Stew (Asia de Cuba) and Smoked Romney Marsh Lamb Saddle with Masala Mashed Potato and Saffron Sauce (The Cinnamon Club).
Two exciting pop up restaurants will also join the line up with Jamie's Big Feastival Pop-Up Restaurant seating over 2,000 people and helping raise funds with £2 from every ticket sold going to support The Jamie Oliver Foundation. The Action Against Hunger pop up restaurant will see L'Anima's Francesco Mazzei (Friday), The Modern Pantry's Anna Hansen (Saturday) and legendary Aldo Zilli (Sunday) each take on a day as guest chef at the pop up to help raise funds for the humanitarian organisation.
Some of the world's biggest names will be taking to the AEG Theatre and La Patisserie Peugeot stage over the weekend to share some of their own seasonal hosting and cooking tips. The schedule is a who's who of gastronomic royalty including Jamie Oliver, Gary Rhodes, Mary Berry, Antony Worrall Thompson, Rachel Allen, Atul Kochhar, Hugh Fearnley-Whittingstall, Jean-Christophe, Paul A. Young, Theo Randall and Michel Roux Jr. to name just a few…..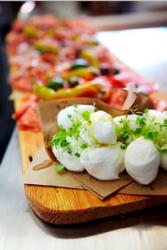 The Cinnamon Club's, Vivek Singh is looking forward to joining the strong line-up at this year's Taste of Christmas: 'Visitors will be spoilt for choice this year and get a real Taste of Christmas from around the world. Why not surprise the family with a starter of South Indian style stir fry of shrimps or shake things up with a serving of masala mashed potato alongside the turkey. I can't wait to share ideas and pick up a few tips myself!"
Taking place from 2nd until 4th December at ExCeL London, Taste of Christmas in partnership with AEG is perfect for shopaholics looking to add some sparkle to this year's festivities. As an ultimate one stop shop for any Christmas culinary needs. The event delivers a huge choice of quality ingredients from over 150 seasonal producers, handmade gifts from 50 boutiques and invaluable hosting tips from the best in the business.
Read up on more dishes that will be served at the show and start planning your day at what promises to be the best Taste of Christmas yet. Go to www.tasteofchristmas.com to book tickets.
Restaurants at Taste of Christmas 2011
Action Against Hunger / Asia de Cuba / Benares / Rhodes W1 / Roast / The Big Feastival Pop-Up Restaurant / The Cinnamon Club
Chefs at Taste of Christmas 2011
Allan Pickett / Anna Hansen / Antony Worrall Thompson / Atul Kochhar / Ben Tish / Colin Layfield / Eric Lanlard / Francesco Mazzei / Frank Raymond / Gary Rhodes / Hugh Fearnley-Whittingstall / Jamie Oliver / Jean-Christophe Novelli / Jesse Dunford Wood / Jun Tanaka / Lawrence Keogh / Marc de Marquette / Mary Berry / Michel Roux Jr. / Paul A. Young / Rachel Allen / Simon Rogan / Theo Randall / Vivek Singh / Paul Whittick / William Curley / Jane Curran / Alyn Williams / Malcomn John / Catherine Fulvio / Vladamir Niza / Rosie Yeats