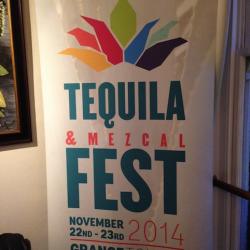 I once had an afternoon in Norwich that started with a library book being returned and a quick beer on the way home, yet ended some 14 hours later as the sun crept up over the marketplace. The reason? Tequila, or more accurately mezcal, the drink of which tequila is a derivative (made from only blue agave plants, don't ya know!).
This is just the sort of image the mezcal industry wants to shed. A drink synonymous with heavy hangovers, raucous behaviour and for being consumed faster than it is poured. The reason for this notoriety likely comes from mezcal's strength in both alcohol and taste. Juvenile drinkers, not used to something this flavourful, want to rid themselves of it fast and in doing so, set themselves up for an evening spent leaning on the bar.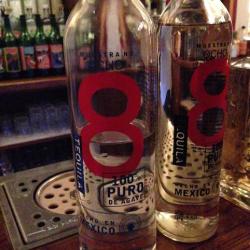 In steps Tequila Fest 2014, the first of what will, hopefully, be an ever-growing annual event. The job of the festival – hosted near Tower Bridge from 22 to 23 November – is not to line-up mile-after-mile of limes, salt and slammers; but instead, educate people on the delights of mescal and tequila, and demonstrate that these are drinks to sip and savour.
As an introduction to Tequila Fest, the organisers set-up a tasting session at El Nivel, Covent Garden. A small intimate venue, filled with those who know mezcal and those who don't. Definitely in the latter, I chose my drinks based purely on the label: a Siete Misterios mezcal, neat, followed by a Ocho tequila, served in a margarita. The neat mezcal had the classic sharp citrus taste to it and that slightly burning warmth on the throat as it goes down, leaving the flavour to linger. The margarita adds volume to the citrus, but also dampens the sting of the alcohol. Far too drinkable a drink.
With the Mexican ambassador to the UK in attendance, drinking his mezcal like a pro (while his counterpart in Mexico City is probably promoting jellied eel and Cadbury's Roses), these guys had pulled out all the stops to make it a memorable event and get most of us, I'm sure, to note down the 22nd as the day to continue with our education on this national spirit.
Tequila Fest 2014 runs from Saturday 22nd to Sunday 23rd November. Tickets are priced at £15.00 per person and include sampling of all Mezcals and Tequilas in the show, as well as entrance to all the seminars and master classes. To buy tickets, visit the Tequila Fest website
22nd – 23rd November, 2014.
Grange Tower Bridge Hotel, 45 Prescot street, E1 8GP