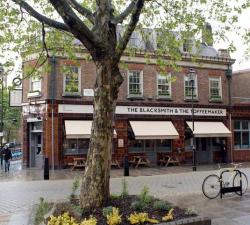 The exact number of pubs closing every month varies wildly depending on where you read about it but one thing is for certain; the boozers they are a-closing.
The Telegraph reckons it's 50 per month, the Daily Mail says its 100 per month and Sky News declares it's 50 a week. So why would you bother opening a new one?
Well, down here in London we love spilling out of our new media jobs and into the pub for a few beers of a weeknight. Wads of cash sear clean through the pockets of our trousers and the pub is a triffic place to get rid of them at weekends while nurturing our transient London-based friendships. There are 14 million of us too and we're all trying to get either on to the tube or into a watering hole, so London is pretty impervious to the general trend of pub closures.
This is a good thing, obviously; it keeps people employed and makes opening a new pub economically viable, which is also great because, let's face it, owning a pub is better than working in new media.
The only snag is that us Londoners are a quirky bunch and we need our pubs to reflect our quirky natures; organic gastropubs, pubs decked out in antiques, 'speakeasies' and the like are what's required. London pubs might not be closing as fast as elsewhere but you still need something unusual for success; open a good ol' fashioned boozer that doesn't serve food, for example, and you could end up owning something very similar to the derelict buildings dotted around the countryside that were lovingly talked about as 'the beating hearts of our local communities' before the world broke.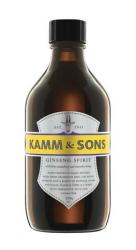 'The Blacksmith & The Toffeemaker' is a good eccentric name to start off with, taken as it is from a rather whacky ditty by '70s singer-songwriter Jake Thackray. Sitting between Angel and Farringdon, the pub is close to City University and has a pleasant space out front if the weather's ever good again and students are out missing lectures.
The refurbished interior is the de rigueur mix of muted colours, wood floors and period features and the bar has a good selection of real ales, which is one of the pub's main selling points along with its impressive range of gins and whiskies.
The establishment's unusual feature is the deli counter located at one end of the bar. From it you can order pork pies, cured meats and quiche, as well as scotch eggs, now one of the most fashionable edible items since cupcakes.
Happily, the deli really is quirk rather than gimmick. The scotch egg, a wedge of pork pie and a slice of asparagus quiche were all proper hearty, nicely salty bar snacks that put bags of anaemic Walkers crisps and powdery peanuts firmly in the shade. Anyone planning on a real ale session will appreciate this kind of chow to help mop up the booze.
The menu is billed as 'no-nonsense British pub food' and if the roasts, hotpots and fishcakes are anything like the snacks, the Blacksmith & The Toffeemaker should be another pub to buck the general downward trend for British alehouses.
Whether a 'quintessential British boozer', as the press blurb puts it, would really sell cocktails is debateable but this place does and Alex Kammerling served a couple, using his new ginseng spirit Kamm & Sons, to demonstrate what's on offer. The 'Adam & Eve' and 'Bitter Lemon' should keep cocktailers happy and the spirit itself, which delivers flavours of juniper, grapefruit and honey, has a taste different enough to give it a chance of success in a highly competitive sector of the drinks market.
Only time will tell whether newcomers The Blacksmith & The Toffeemaker and Kamm & Sons and are ultimately successful, but in the meantime both are worth trying for yourself.