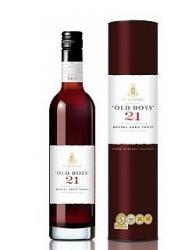 There's no more pleasurable way to round off a successful dinner than with the aromas and taste of a deluxe drop of honey-sweet wine.
A favourite discovery this season is Old Boys 21 Years (50cl. Waitrose £21), a super-special and somewhat unusual treat which has been barrel-nurtured, as the name suggests, over an astonishing twenty-one year period.
This is a Tawny but it ain't no Port; no this one comes from De Bortoli, the distinguished Australian makers of some truly unforgettable wines.
With a show-stopping deep red amber colour and thick, oily texture, Old Boys releases intense aromas of prune and burnt orange with a woody edge.
On the palate, its unctuous character is bathed in vanilla and caramel but the sweetness is held in check by a strident acidity. This makes Old Boys perfect to accompany a well-aged character cheeseboard.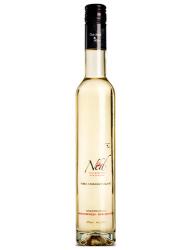 Next, a completely contrasting sweet sensation.The Ned Noble Sauvignon Blanc 2013 (37.5cl. Majestic £12.99) employs shrivelled and 'botrytised' Sauvignon Blanc grapes to create a wonderfully exotic combination of lychee and honeyed Mediterranean fruit flavours.
With the characteristically vibrant style of its native New Zealand, a long, clean acidity lifts the whole with a refreshing citric bite that is perfect for any dessert using high quality vanilla ice cream.
If you like a good deal, you can mix and match two bottles in the current Majestic promotion and save 33% – £8.65.
In fact, great value is not hard to find once you start looking around.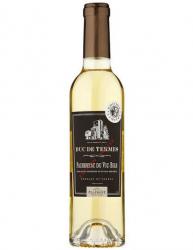 To complete the picture, Tesco are offering a bargain sweetie in the form of Pacherenc du Vic-Bilh Duc de Termes 2011 (37.5cl. £5.99).
This fragrant and beguilingly spiced dessert wine is made by Plaimont Producteurs, who produce some lovely, authentic regional wines in deepest south west France.
The summer orchard flavour profile is enhanced by refreshing citric notes making it a delight to accompany the pleasure of a lovingly prepared fresh fruit salad.
It's great fun exploring the world of dessert wines, their distinctive personalities are enormously varied and are sometimes as surprising as they are enjoyable.