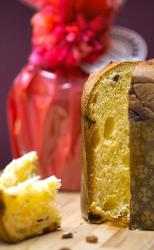 In these unfortunate times when everything in this world seems so uncertain and the GFC just won't go away there is still one thing we can all rely on to bring a smile to our sad little faces. Christmas. It's that time of year when we assess our bank balances and decide that the Secret Santa can stay under £10 pound again this year, when we put down that lovely gift we had in mind for nanna and send her a box of Thornton's instead. Most Nanna's do really like chocolates so that's mildly acceptable, but when it comes to friends, family and bosses, is it possible to stay in budget in this age of seemingly constant economic doom and gloom?
Why yes it is, and our list of top ten Christmas gift ideas will ensure that you remain the pillar of generosity and good taste this festive season. From salt platters to gold-dusted candies, you can impress everyone this year with your innovative gift ideas and all for under £20. Available online and at stores including Selfridges, Carluccio's and Harrods these gifts are not only well priced, but easy to find.
10. Carluccios' Chocolate Grissini 400g – £10.95
While it might sound like a lot for bread sticks, this is an impressive gift because of the lovely packaging and the generous serve of these gigantic dark-chocolate covered treats.
Available from Carluccio's
9. Vallebona Panettone 500g – £11.50
Wrapped in vibrant red cellophane and topped with the woollen pompom, these moist, fragrant panettone will make anyone's Boxing Day morning breakfast complete.
Avialable from Vallebona Sardinian Gourmet
8. Riverford Mince Pies Pack of 6 – £4.95
These wonky little treasures are becoming legendary for being the best mince pies in the land. At this price, this makes a wonderfully tasty and yet thrifty gift.
Available from the Riverford Online Christmas Shop
7. Terre Exotique Diamond Salt with Grater – £11.95
Impress your foodie friend with these rose salt crystals from the Himalayas. Perfect for the person who has everything.
Available from Harrod's
6. Peyton & Byrne Christmas Cookies Tin – £14.50
If nothing else these cookies look amazing in their dark brown and golden festive splendor, but being Peyton & Byrne you just know they're going to taste as good as they look.
Available from Peyton & Byrne
5. Nevi-pie Cakes Ginger Bread Lolly-Pops – £5.95
Hand-painted in vintage scenes and colours, these ginger breads-on-a-stick are a special gift for a special girl in your life.
Available at Selfridges
4. SELAMLIQUE Gold-Dusted Rose Almond Sweet 190g – £14.95
These aren't your ordinary Turkish delight; these are gold-dusted super-sonic bite sized pieces of heaven. Presented in luxury packaging, these treats will never fail to impress.
Available at Harrods.
3. All Butter Triple Chocolate & Fudge Cookies with Tea Light Tin 400g – £12.95
These super chocolaty cookies while being immensely enjoyable aren't even the best thing about this gift. The lovely tin lights up the Harrods building in red and gold and makes a lovely Christmas ornament.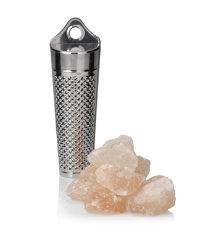 Also available at Harrods.
2. Organic Sloe Gin – £15.99
Made in small batches, using hand-picked wild sloes, this Christmas time favourite will warm the cockles of the hardest heart.
Available from Riverford Online Christmas Shop
1. Damask Rose Tea Buds 35g – £16.95
The naturally dried miniature rose buds from the Fujian province not only make a wonderful tonic but they look exquisite in the cup, drunk hot or cold. This beautiful gift is perfect for any tea-lover and comes in a lovely glass canister.
Also Available at Harrods.