For Kids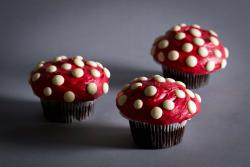 Plan on getting Botanical this Easter at Kew Gardens? Grab a golden ticket and get to Peyton and Byrne, who are putting on a spread for 50 years of Charlie and the Chocolate Factory. Make like Willy Wonka and have the Gloriumptious Gingerbread men, Whoopsy-Splunking Fairy Cakes and Frothbuggling hot chocolate.
Mayfair's  Brasserie Chavot  are offering a good value deal, too. For the whole of the Easter Vacation (7-27th April for your diary) kids under 10 can dine for free per paying adult. If you want to make it interesting (but possibly provoke a tantrum or two,) insist on ordering the Snails Bourguignon to Deep-fried soft shell Crab.
But hey, why should the kids have all the fun? If the true spirit of Easter (chocolate stains and sugar highs) never left you, hoof it to Village East for a grown up Easter Egg Hunt. Inside each egg is a gift from the Village London Restaurant Group, and gifts include a voucher to a complimentary Beetroot Bloody Mary from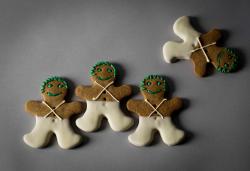 the Village East Bar, 2 x tickets to The Garrison's comedy nights, 2 x complimentary tickets to Village East Conviviality Wine tasting nights, as well as a complimentary Breakfast Smoothie at Riding House Café. On your marks, get set…hunt!
For Foodies
Easter Sunday calls for a roast and family time, but if the long weekend has you climbing the walls and looking for a bit of sophistimication, you can head out and sample the London restaurant scenes take on the most blessed bank holiday.
If you plan on stuffing your face this Easter or visiting Heron Tower's favourite fusion Sushisamba, take the stairs because you'll probably need to correct the calorie imbalance – 38 flights of stairs should do it. Executive Chef Claudio Cardoso has created an Easter dish of 'Slow cooked 'golden' egg, japanes
e mushroom, yuzu soy and crispy leek' for £14.  
Marylebone Trattoria Briciole has created an Italian Easter menu which includes Shallow fried lamb cutlet with herb crust served with peas and mint flan, and sweet Italian 'Zuccotto Pasquale' with strawberry sauce
Christopher's will be celebrating all things chocolate with their spin on the traditional chocolate Easter egg.Try the melted chocolate toasted brioche which is served with a scoop of vanilla ice-cream on top. The good news is the chocolate brioche French toast comes in two varieties, with either milk or dark chocolate. The Milk chocolate contains 41% cacoa, while those in favour of dark chocolate, can also order the 71% cocoa with Ocumare chocolate, originating from a unique estate in Venezuela. The bad news? Damage to waist line not specifed. If chocolate toasted brioche is not enough, then Christopher's also offers a Nutella Martini – a chocoholic's idea of heaven made of vanilla vodka, crème de cacao, cream, Nutella and shaved chocolate.