It seems Easter is all about trying something a little different this year. Whittard of Chelsea (no plural – I always thought it was Whittards) talk us through some of their slightly different options for 2015 Easter celebrations.
Just drink it: Luxury hot chocolate flakes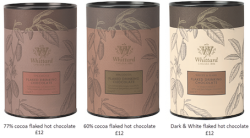 Does what is says on the tin (but not what is says in the title). This is drinking chocolate, made with flakes. Dark, light and white and dark. Gentleman, start your kettles!
The safe option: Alice's Milk Chocolate Bar Collection
Alice in Wonderland inspired milk chocolate bars.
The 'excuse me?' option: Chocolate teas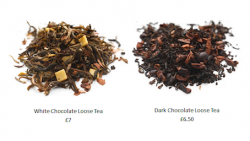 Loose chocolate teas in white and dark chocolate for a tea and chocolate connoisseur who wants both hits in one mug.
Another chance to play it safe: Single Origin Chocolates
The finest quality cocoa from around the world, eaten in the comfort of your own home, this Easter.