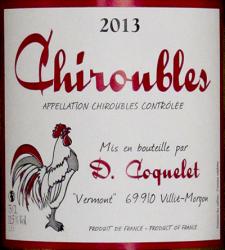 Good Beaujolais should hold a very important place in the food lover's repertoire, especially when the menu requires restraint, delicacy and equilibrium in a red wine.
We've discovered a real beauty from the vineyards of Chiroubles, a lesser known Beaujolais cru which is highly regarded for its soft and light wines grown at the highest altitudes of the region.
Chiroubles Domaine Damien Coquelet 2013 (£17.50 Les Caves de Pyrène) is abundantly fragrant on nose and has an attractive floral and red berry palate given savoury depth by fine'charred-wood' tannins.
Organically produced from 60-70 year old vines in sandy soils, this is elegant, classic and individual Beaujolais for connoisseurs of French regional wine.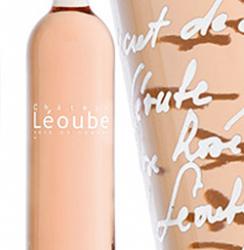 Speaking of delicacy, Château Léoube, star of Mediterranean Provence, has announced the release of the 2014 vintage of its superlative rosés, Rosé de Léoube (£15.99)  and Secret de Léoube (£19.99), both available from Daylesford.
Differing slightly in their blends and characteristics, these wines both share the utterly beautiful colour of a rising moon and a highly sophisticated palate of delicate and elusive fruit washed with golden honeycomb warmth.
They really are the Rolls Royce of rosés and sing in perfect harmony with lightly cooked salmon and scallop dishes.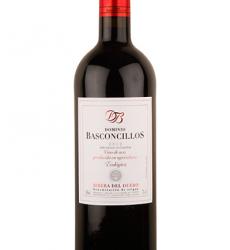 From the feminine charm of  rosé we move to the robust masculinity of a red wine that comes from Spain's Ribera del Duero, a region that must lay claim to being one of the most exciting modern vineyards in Europe.
Dominio Basconsillos Ecológico Roble 2012 (£12.99 Vintage Roots) has a dark ruby colour and a richly expressive nose of cooked plum and vanilla. It is made with 100% Tempranillo grapes which are locally called Tinto Fino.
Satisfying and authentic, this wine pleases the palate with ripe damson and soft, dry tannins.  
The employment of intelligent oak barrel ageing gives a robust structure and while it is vigorous and drinkable now, this 2012 has plenty of room for more development.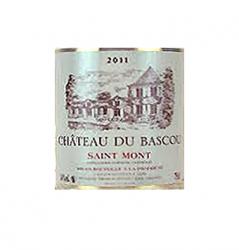 Another red that has caught our attention is a newly listed wine from the reliable Plaimont Producteurs based in the Pyrenean area of south west France.
Château du Bascou AOC Saint-Mont 2011 (£10.50 The Wine Society) is a typically sturdy regional red blended from the local grape varieties Tannat and Pinenc with a little added Cabernet Sauvignon.
Here a delicious ripeness of fruit permeates the wine, from first sniff to last gulp and textural tannins add breadth to a melting caramel comfort.
It's quite a feat for a modestly priced wine and typical of the good value that is consistently offered by Plaimont Producteurs.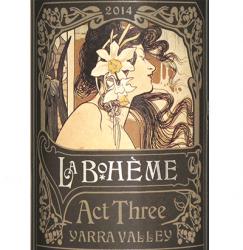 Our final recommendation this week is a rather unusual white wine from De Bortoli, the distinguished Australian producers.
La Bohème Act Three Pinot Gris & Friends 2014 (£13.96 Vinoteca)  consists mainly of Pinot Gris while the addition of Riesling, Pinot Blanc, Gewűrztraminer and Favorita grapes contribute to a fascinating blend.
The result is clean and crystal clear on the nose and somewhat multi-dimensional on the palate, where crisp, dry and very mineral flavours are followed by gentle, unfolding perfumes.
As a somewhat romantic accompaniment to fresh seafood dishes, La Bohème Act Three is too good to be classed as an 'easy drinker', but it is certainly very easy to drink!