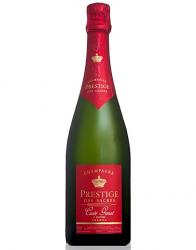 Don't get caught without your bubbles this Christmas and New Year.
We've been  looking at the tempting list at Wine Rack and have found some 'choice choices' in the fizz department.
For superior vintage status at an approachable price there is Champagne Prestige des Sacres Cuvée Grenat 2007  (£26.24).
The 50/50 Chardonnay and Pinot Noir blend is made with grapes that originate from northern vineyards that have existed for over 1000 years.
The notable depth of flavour is enhanced by four years aging and reveals brioche and delicate apricot notes enlivened by a bright, green-apple acidity.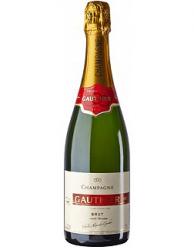 Champagne on more of a party budget can be found from the distinguished house of Gauthier in the form of NV Gauthier Brut Champagne currently priced at £19.99.
This approachable all-rounder is blended from Chardonnay, Pinot Noir and Pinot Meunier grapes giving a lively mousse and fine refreshing fruit wrapped in the characteristic bread-crust aromas of Champagne.
These days it's possible to look closer to home for our celebratory fizz.
High quality English sparkling wines are becoming ever more conspicuous as they compete with their more famous French counterparts with increasing success.
Wine Rack keeps right up to date by stocking wines from Chapel Down, the large Kent-based producer of world class sparkling wines.
CHAPEL DOWN BRUT NV is a great alternative to Champagne and is currently on unmissable promotion at £16.99 reduced from £20.99
It's a wine whose lively character reveals the freshness of English summer meadows and orchard fruit.
There's plenty more choice from Wine Rack of course, so stock up for the season and keep those corks popping!
Like drink? Read these…