It's a green light to the party season and we take a look at wines that have a little something special to offer this Christmas.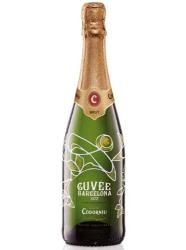 A good Spanish Cava will provide the 'pop' with economy and style; and for a bit of the exotic look thrown in, Codorníu Cuvée Barcelona Brut Cava NV (£12.99 Waitrose) has a silk-screen printed Art Nouveau  bottle that celebrates the origins of Codorníu's history in the Catalonian city.
Made with local grape varieties from the Penedès region, this Cava employs traditional techniques including oak fermentation to give a balanced, fruity and refreshing sparkler.
Chilean Charm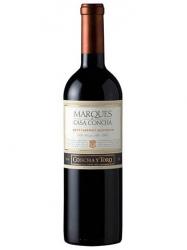 The reliable, modern wines of Chilean producer Concha Y Toro are always a good bet and we particularly like their premium Marques Casa Concha range.
Marques Casa Concha Cabernet Sauvignon 2013 (£12 Sainsbury's) is the first vintage of this tasty, big 'cab' that demonstates winemaker Marcelo Papa's move away from the blockbuster style towards a fresher wine using earlier picked grapes.
The signature  morello cherry, plum, blackberry and cedarwood flavours are still present, as is the high alcohol content; but the overall impression is less jammy and more elegant than previous vintages.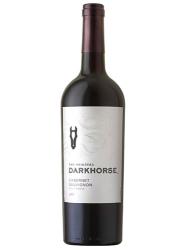 Go West!
California's colourful sunshine may seem a very long way away during the wet British winter but Dark Horse seeks to bring it straight to our table with its glowingly outgoing wines.
Hold on to your horses, for Dark Horse Chardonnay 2013 charges ahead with a full-on expression of sun ripened white fruits with a whiff of bourbon and oak barrel, while its red sister wine, Dark Horse Cabernet Sauvignon 2013, is a confidently American expression of dark fruit, spiced chocolate and mocha. It's a tailored, smooth-talking and full-bodied antidote to winter. 
Both are available from leading retailers including Waitrose, Sainsbury's and Tesco rrp £8.99.
Pzazz from the Pfalz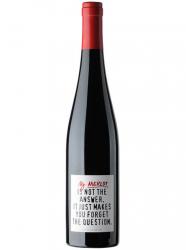 From the cheeky and irreverent German producers Emil Bauer & Sohne comes the unusually named and sleekly bottled My Merlot Is Not The Answer 2014 (£16.99 Red Squirrel Wine).
This is not the most unusual of their quirky wine names; some of them are quite confrontational.
The Merlot itself is gloriously ripe and tasty, the grapes having benefitted from the balmy climate of the southern Pfalz region of Germany. It's a region where some seriously good modern wines are being made. 
A Light Touch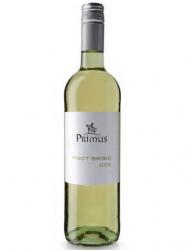 Sticking one more time with under-rated Germany , Primus Pinot Grigio 2014 (£6.49 Waitrose) is a nice little white wine discovery from the Rheinhessen.
This is Pinot Grigio with a definite German accent; at once dry and mineral yet with a kind of 'honey on toast' succulence that makes it rather a good buy.
All this is delivered with a mere 11.5% alcohol which is well suited to those of us who prefer a lighter touch ; and let's face it there's room for one or two lighter wines in the Christmas box.
So what are we waiting for? It's time to start stocking up before the rush begins.