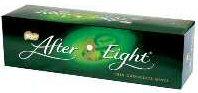 Stephen Fry has topped a poll of the nation's favourite dinner party hosts according to a survey by After Eight.
The poll, which asked people who they would most like to have as their dinner party host, named the comedian and author as Brits' dream host with nearly a quarter of the votes (22%). The survey also revealed Brits would rather be hosted at a dinner party by Cheryl Cole (14%) than by Barack Obama (11%). Cheryl, who lives in Surrey with her husband Ashley Cole, outpointed Barack who, with his wife Michelle, has hosted many a dignitary at The White House.
Unfortunately, it was further bad news for Gordon Brown in the battle of politicians as he and his wife Sarah finished bottom of the pile. However, David Cameron and his wife Samantha fared only marginally better finishing two places ahead of the Browns and just one place ahead of TV couple Richard and Judy.
Top Five Dinner Party Hosts
• Stephen Fry
• Cheryl Cole
• Barack Obama
• Joanna Lumley
• Simon Cowell
Bottom Five Dinner Party Hosts
• Terry Wogan
• Bruce Forsyth
• David Cameron
• Richard & Judy
• Gordon Brown
If you would like to be in with a chance of winning one of four packs to help you host the perfect dinner party, go to our competitions page and enter our After Eight competition.