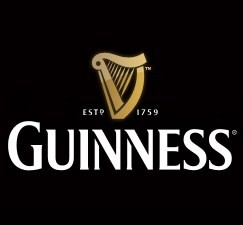 How do you fancy being one of the first passengers to venture into outer space with Virgin Galactic? How about enjoying a pint of Guinness in a bar built deep under the ocean? Or what about an intimate recording session with one of the biggest recording artists in the world? The people at Guinness are set to celebrate 250 years by giving fans the opportunity to win prizes that are beyond even your wildest dreams.
Galactic Guinness
Guinness will offer one lucky person the opportunity to become one of the first ever non-professional astronauts to venture into space. Following full training to ensure the winner is mentally and physically prepared for the flight that will race them through the Earth's atmosphere at almost 2500mph (three times the speed of sound), the winner will experience the amazing feeling of weightlessness, float effortlessly around the cabin, and view planet Earth from the blackness of space, stretching 1000 miles in all directions
Deep Sea Drinking
Guinness will also be rewarding one Guinness fan and two friends the chance to venture to the depths of the sea in the first ever Guinness deep sea bar. The guests will be treated to an incredible four day trip to the Lofoten Islands in Norway, where they will board the exclusively designed deep sea bar and enjoy a pint of the black stuff surrounded by a breathtaking seascape up to depths of 70m below sea level.
Guinness Studio Session
Finally, one lucky winner and friends will experience an intimate, live performance by The Black Eyed Peas at one of their recording sessions for their forthcoming world tour, before spending some time chilling out with the band over a pint of the black stuff.
All three Guinness Experiences form part of a global competition open to all adults around the world and will run from 1st July through to 'Arthur's Day' 24th September (named Arthur's Day in commemoration of Arthur Guinness who signed the 9,000 year lease 250 years ago on the famous St. James's Gate Brewery in Dublin.). For your chance to win one of these remarkable prizes simply log onto www.guinness.com. Good luck!
To continue the Guinness 250 celebrations, on 24th September 2009 millions of GUINNESS supporters; consumers and celebrities from around the world will raise a GUINNESS to Arthur and unite in a remarkable global celebration. The celebrations will take place in Dublin, the spiritual home of Guinness, and around the world in cities including New York, Lagos, Yaoundé and Kuala Lumpur. Live music and entertainment will come from some of the world's biggest names in music including:The Black Eyed Peas, Estelle, Kasabian, The Enemy, D'Banj, renowned DJ David Holmes, Soul II Soul, Reverend & the Makers, Mongrel, Noah & the Whale, The Wombats, Mystery Jets, Johnny Flynn and The Undertones, with further artists to be announced.