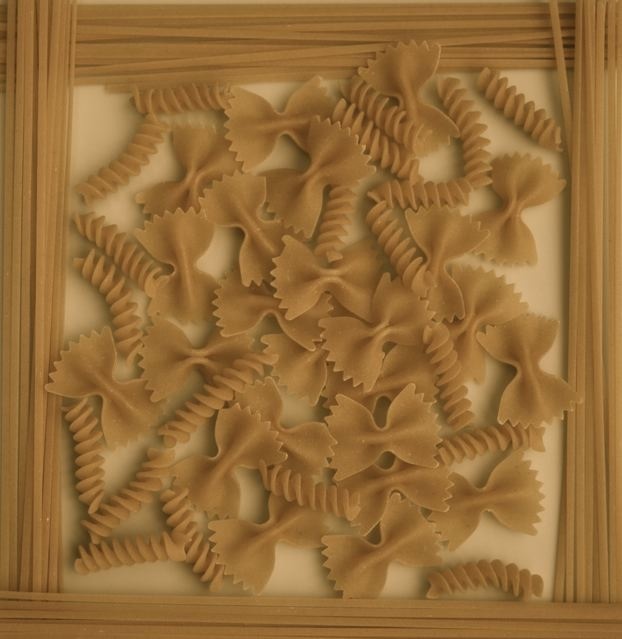 The Italian Evening at the Haymarket branch of Spaghetti House on Tuesday 27 January was a busy affair. The evening had been arranged principally, or so it seemed, to draw the lucky three winners from the thirty finalists in the 'Win a Vespa S 50 cc' competition that their chain of restaurants had run recently. These thirty contenders, and their invited guests, swelled the numbers of those at the event to some 200 people, which as you might imagine made this modest sized branch of the Spaghetti House empire a somewhat 'cosy' evening. In addition to the finalists' prize draw, the evening was intended to showcase some creations that are emerging from the recent visit to Italy by Spaghetti House Chefs to receive training from the celebrated Italian Chef, Franco Taruschio.
Songstresses trilled during the evening treating us to numbers that ranged from the popular operatic classics, Andrew Lloyd Webber songs and bluesy/jazzy pieces. As they sang, nicely chilled dry Prosecco was circulating the room, our glasses were filled (or topped up) three or four times with this refreshing bubbly before we decided to try the red wine, a Montepulciano d'Abruzzo 2007, also being offered to guests, a smooth and velvety wine with good body. There were also some interesting canapés, amongst which were salty anchovy and red pepper rolls; bacon wrapped meaty sausages; hunks of parmesan, freshly hewn from the round; breadsticks wrapped with prosciutto ham as well as skewers made up of prawn, tomato, calamari and salmon and others with mozzarella balls with tomato and basil. As we were leaving the waiting staff started to circulate with miniature desserts and we managed to try a rather good mini tiramisu.
Spaghetti House has been a family run business for over fifty years. If you would like to see how the menu is being developed for the chain of restaurants, you can check out their website at www.spaghettihouse.co.uk to see what is on offer now to tempt you. A number of the newly developed dishes will be available as 'specials' from next week and the fully revised menu will be in place by the end of February, after Franco Taruschio has approved content of the menu and the quality of the new creations.
akandpa