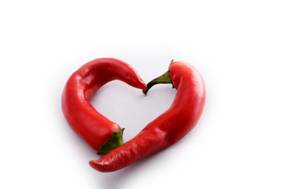 This Valentine's Day, whether it's with a spouse, a lover or an exciting new fling, Bonds Restaurant in the 5* boutique hotel, Threadneedles, is opening its doors for the first time on a Saturday with a specially created three-course menu for just £45 per person*. Start with ravioli of 'native blue' lobster with Armagnac bisque, followed by slow cooked 'Pyrenees' pork belly with pearl barley and chorizo 'like risotto' and caramelised onions and finish with warm chocolate pudding with peanut butter ice cream. For a real surprise, the full Romance Package costs £160 per person (an extra £115pp).
After dinner guests can sip Champagne under the hotel's 19th century stained glass domed atrium before surprising their loved one with an overnight stay and breakfast in bed the next morning. The full package includes dinner; two glasses of champagne, an overnight stay with rose petals, chocolates and a bubble filled bath and breakfast.
Menu highlights include starters ranging from fresh 'Dorset bay' crab with tarragon mayonnaise, fennel and apple , to artichokes 'a la grecque' or fresh goats curd and truffle dressing. Diners will enjoy main courses such as slow cooked 'Elwey Valley' lamb rump, lamb shoulder boulangère, curly kale and root vegetable puree. If seafood with a timely name seems more to your liking choose from poached 'Peterhead' cod or 'river Exe' mussel chowder. Your date will melt in your arms after she finishes her meal with floating island pudding, pink praline custard, or Treacle tart with vanilla ice cream.
To book a table at Bonds call 020 7657 8088 or for the full Romance Package call Threadneedles on 020 7657 8080. Visit online at www.theetoncollection.com