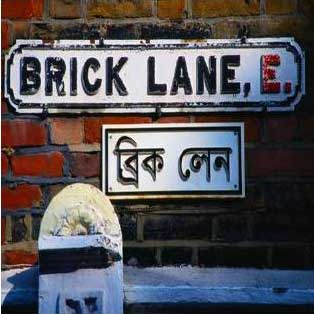 To celebrate National Curry Week, Brick Lane based recipe website Mydish.co.uk are releasing a one off 'Brick Lane' curry book special – with all the profits going to Oxfam.
The idea behind the book is simple; we all know and love Brick Lane, but what are the favourite dishes of the people behind the UK's top curry houses?
Brick Lane: The Recipe Secrets aims to tackle this question by bringing together the owners and chefs from Brick Lane's most popular haunts and simply ask them "what do you eat at home?"
Carol Savage, founder of MyDish.co.uk and author of the book, says "What makes this book unique is that it isn't just about great recipes – but about traditional family recipes that most of us have never heard of. Many of these dishes have been passed down over generations and this book is about sharing the secrets".
Some of the highlights of the book include traditional Bengali favourites from Thatul Tanga Bujon, to Almashriki Chicken. There are also some brand new innovative recipes and signature dishes that can only be found on 'The Lane'.
The recipes tell many personal stories, describing such things as dishes unique to family weddings, curry recipes created to feed 10 children in one sitting, stories of the importance of sugar snap peas in Bangladesh and how one curry master is determined for his English friends to enjoy something other than Korma!
"This book is to help get people excited about Indian food and sharing their favourite recipe secrets" says Carol "We are also delighted to be able to give the profits to support Oxfam's projects in Asia".
Brick Lane: The Recipe Secrets is available to purchase for £12 from www.mydish.co.uk