Christmas is on its way and if you're stuck on what to get this year, why not try the gift that keeps on giving, the cookbook? Here are 10 cookbooks perfect for wrapping up and presenting to your loved ones on Christmas Day. From simple easy to follow recipes to beautifully illustrated books for the more accomplished home chef, there's something for everyone!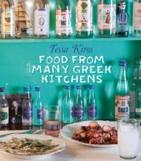 Food from Many Greek Kitchens would make a good gift for those with a passion for trying out new recipes who aren't keen on complicated dishes which need specialist skills. Inside you'll find recipes for all the Greek Taverna specialities plus luscious photographs that show off the best of Greece.
Planet Cake Cupcakes is perhaps the ideal present for anyone who enjoys the cuter, twee things in life. The book from Paris Cutler- the woman behind Planet Cake which makes cakes for Nicole Kidman and Rhianna- shows you how to decorate cupcakes that'll impress everybody.
The title of Reinventing Food, Ferran Adria: The Man Who Changed The Way We Eat maybe a mouthful, and although this isn't a cookbook it's full of insight into what makes the great man from El Bulli tick.
Pasta by Theo Randall is a fail safe cookbook for anyone that's even slightly interested in home cooking. Everyone loves pasta, that's just a fact, and this book has various recipes which are simple enough for students and impressive enough to serve up at a dinner party.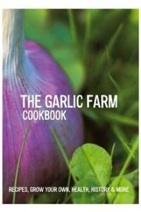 The Garlic Farm Cookbook is packed full of recipes, all containing garlic. It teaches you how to use garlic in different ways to get different flavours from it. Plus, there are tips on how to grow your own, a history of garlic through the ages and useful info on its health giving properties.
Leon2 Naturally Fast Food is a quirky book bursting at the seems with delicious recipes presented in an unusual way. Top recipes to look out for include yoghurt in a teacup with rose petal jam and 18 hour beef, plus a section on how to pimp up soups with crispy bacon, fried garlic, creme fraiche and lemon zest.
The Little Dish Favourites Cookbook shows you how to cook fresh, healthy and exciting food for kids so it's perfect for giving to conscientious parents. The recipes range from food for weaning children to more grown up dishes like aubergine parmigiana.
Thai Street Food by David Thomas makes a great gift for people who like to read cookbooks for pleasure rather than just to make the dishes inside. Any devout Thai food fan would be more than pleased to find this under the Christmas tree with its huge array of photos taken on the streets of Thailand.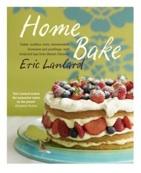 Trina Hahnemann's The Scandinavian Cookbook explores a cuisine which is frankly under represented on the book shop shelves. Scandinavian cooking isn't all about fish, so in this book there's plenty of National favourites to try out like dumplings, lingonberry ham, peppered veal and cauliflower with coarse almonds.
Home Bake by Eric Lanlard is a bible for cooks who want to make perfect cakes. Eric Landlard who owns the critically acclaimed Cake Boy shop, shares his recipes for decadent desserts like lemon meringue cupcakes, Genoise sponge and lots of other cheese cakes and tarts.