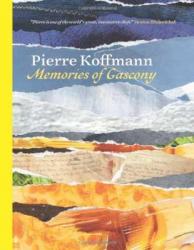 I've met Pierre Koffmann, yes I have. A genial man with no apparent starriness or side, which marks him out from many chefs today who have inflated egos and want to run onto Saturday Kitchen before they can crawl to Masterchef.
Forty years in a punishing business have not ruined his looks, instead he resembles a favourite grandfather, in fact you rather expect him to offer you a Werther's with a little twinkle in his eye.
He began working for the Rouxs at Le Gavroche, then became head chef at The Waterside Inn and in 1977, as punk broke over the land, he opened La Tante Claire and had three Michelin stars within six years. That may sound a bit slow these days as Michelin inspectors, scared of the public and Twitter, hand out stars like, well like Werthers, but back then it was very impressive.
He retired and then came back and can now be found at Koffmans at the Berkeley where not so long ago he appalled young food bloggers who ordered his famous pig's trotter and then, horrified, tried to send it back. Yes children that is what a pig's trotter looks like and that is exactly how it should be cooked, it is not a burger!
He is, as you may have guessed from Gascony, a region famous for its honest, rather heavy, food. A region of ducks and duck fat, of wild game, massive stews and grandmothers who can cook like angels with the simplest of ingredients. The recipes here are the ones he remembers from childhood and through them he wants to invoke a sense of time and place.
Koffmann's Gascony was the village of St Puy and he talks lovingly of growing up there. As the stories unfold he weaves in the recipes to make points. Occasionally the dishes are shown in photographs, but mostly not. This is a book to make you see in your head, the way all good food writing should. Photos are nothing more than the writer admitting defeat after all,
And it is a great read, I read it on the bus, glancing at the recipes but really hungry to get back to the stories. This doesn't mean the recipes are no good, far from it, but they are the other half of the book's attraction. Classics such as Toulouse sausages with beans and tomatoes, shoulder of lamb with potatoes, dumpling with kidneys and morel sauce, Bayonne ham tart with garlic, potato and bacon pie – these are the dishes the nerdy Nordic chef newcomers will never cook or ever really understand. The ingredients aren't foraged, they are organic to the landscape and to the people. Koffmann's rough-cut gratin of leeks with Roquefort for me epitomises the greatness of simple Gascon cooking. 
Divided into seasons and larded and seasoned with warmth, wit and an innate not pretentious understanding of food's role in simple, honest lives, this book is proper food writing and best digested in bed as the wind and rain beat on the windows. Oh to be in Gascony!
{ISBN:1845337093}