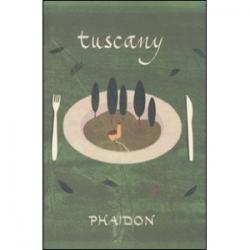 Is Italian food the best food in the world? And if so, is Tuscan food the best Italian food of all?
To look at the Michelin Stars and the 50 Best Restaurant Awards, you'd think Italian food almost didn't exist, so under represented is it on the lists.
For many people though, myself very much included, it would be better to be marooned on a desert island with an Italian chef and a magic bottomless larder of provisions than with any other chef in the world.
Other Italians like to call Tuscans ' the bean-eaters', a slighting reference to the fact that as once a relatively poor region of Italy the inhabitants have traditionally turned to beans to provide their protein needs.
This though is the region that contains Florence, Siena and Pisa and the region that gives us our Chianti and agreeable second homes for Guardian columnists and BBC executives. It boasts ancient farmhouses, olive groves that go back centuries and is the birthplace of Michelangelo and Leonardo da Vinci.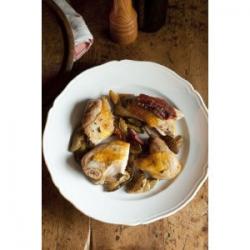 Tuscan cuisine is celebrated for its quality, simplicity and flavour, aspects of food too often missing in the restaurant world in the UK. It's as if chefs here are scared to offer something simple in fear that it won't seem worth the price they are charging, and so we all too often get given plates of over complication, of fiddly froth and of sublime fatuousness.
Oblivious to such fads, Tuscan cuisine soldiers on, delighting the locals on an everyday basis and this book celebrates it properly with fine writing, superb photography and of course recipes that make you almost faint with longing.
Region by region, the recipes keep coming. Only a few for each region, but each chosen with care. Layered Polenta with vegetable sauce or Rabbit with Apples from Massa- Carrara. Cavolo Nero Crostini and Pork Loin with Fennel from Lucca, a simple tomato and bread soup or Tripe from Florence. They all look and sound highly edible, well maybe not the tripe.
The book talks knowledgeably about traditions, introduces producers and generally fires up any real foodie's desire to jack in the day job and move to Tuscany tomorrow. Lavish and loveable, it's also a book to linger over while sitting in a comfy chair dreaming of sunshine and fine flavours.
{ISBN:9780714860787}