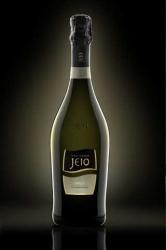 Situated in Valdobbiadene in the Treviso province, northern Italy, Bisol process the grapes for their wines from 16 farms whose vineyards cover an area of over 45 hectares, all at an altitude of 250 to 300 metres. The area is noted for the different soil types of each of the hills, which inevitably has an impact on the characteristics of the grapes that the vines yield. We tasted four of the different Bisol Prosecco wines to give you an idea of the variety of flavours that you get from them. All of the Bisol Prosecco wines we tasted are elegant and excellent wines to have as an aperitif, as well as for drinking with desert, most would also work well in cocktails like Kir or Bellini and I have included a few less obvious suggestions below. So, to the wines.
Jeio Brut Prosecco DOCG Superiore di Valdobbiadene is a very delicate pale wine in the glass with a greenish hue, which has fresh acidic green fruits on the nose with hints of melon and a sherbet like sweetness on the nose. As you drink it the soft foamy bubbles present the palate with a rich tangy acidic grape and green apple sherbet flavour, it's a really fruity mouthful and after you swallow, the wine has great length in which the fruity tang lasts really well.
Jeio Prosecco has an RRP of £12.25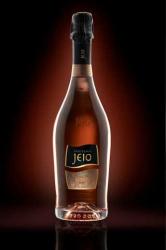 Jeio Cuvee Rose IGT NV is a great delicate, slightly rusty pink colour in the glass and there are hints of red fruits, under-ripe strawberry comes through well on the nose and some acidity. On the palate it has a good fruitiness, which also gives the impression of sweetness, raspberry, under-ripe strawberry and cranberry edginess come through in its lovely acidity. As you take a mouthful, its foam has a great mousse like quality and as that dies down there is some light syrupy body to it. This is a rose that like its sister wine above, has good length in which those cranberry edgy notes persist on the palate.
Jeio Rose has an RRP of £11.90
Bisol Crede DOCG Superiore 2009 is a pale straw coloured wine in the glass, which has a tangy fine fresh grassiness and green fruits on the nose. Its modest stream of bubbles in the glass burst into life as you take a drop into your mouth and you get some yellow fruit flavours, together with some green fruits and lemon/lime citrusy notes, there's also some minerality to it. Like the Jeio Rose, its fruity flavour gives you the impression of sweetness in this dry wine and there's good acidic fruit in its length.
Bisol Crede has an RRP of £15.75

Finally Bisol Cartizze DOCG Superiore 2009, perhaps the star of this show, with its pale straw colour in the glass and delicate fresh nose of straw and fruity sherbet. As you drink it the gentle bubbles in the glass develops into a refined, soft glorious foam as it hits the tongue, and your palate is filled with a tangy fruity acidity in which you can pick out notes of green apple and citrus and a fruity sherbet freshness. Like the other three Bisol Prosecco's we tried, it has great length in which its fruity freshness persists.
Bisol Cartizze 2009 has an RRP of £23.95
Bisol have an excellent range of Prosecco that are distinctive and elegant, ideal for drinking on any occasion, special or otherwise. I'm told that the Cartizze is a popular drink of choice to accompany the cake at Italian weddings, but some other ways you might enjoy Bisol Proseccos are:
Sgroppino: half shot of vodka, quarter shot of double cream, one and a half shots of Cartizze and three scoops of lemon sorbet, and you simply blend the ingredients together then serve in a flute glass.
Or maybe Due Campari: 4oz prosecco, 3/4oz Campari and 3/4oz lemon juice, in which the campari and the lemon juice are shaken over ice before being poured into a flute and topped up with the Prosecco.
Bisol Proseccos can be found at Bibendum, Slurp independent wine merchants, Harrods, Wholefoods Market and more. For more information about Bisol Prosecco go to the Bisol site