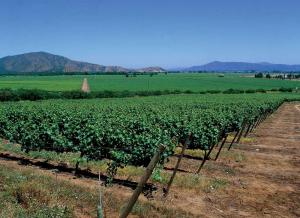 It's a steep climb to the dizzy heights of Gauthier's private room. On the way you have to frequently squeeze back on the narrow stairs and suck in your gut to allow waiters to pass. Designed to be a house, Gauthier does not really lend itself to being a restaurant.
What a lovely house it is though. You can't just walk in, you must ring the bell first, an affectation that doesn't make me yelp with annoyance because it suits the place. Add a little fog swirling down Romilly Street, plus a sinister figure with a top hat and cane tapping his way along the pavement, and the ambience would be perfect.
Getting mixed, but mostly positive reviews, since opening in May 2010, Gauthier is the restaurant of Michelin starred French Chef Alexis Gauthier. He used to be chef/patron of Roussillon, which he still part owns, and he has brought some Gallic sophistication to the building, which recently used to be the stomping ground of Richard Corrigan and his boozy mates.
I'm not here for the food per se. Like many a restaurant, Gauthier has to find ways to make ends meet and so he is catering for an evening showcasing Chilean wines. Present is Marcelo Papa, head wine maker of Casillero del Diablo in Chile and, once we have all squeezed around a table, only fractionally smaller than the room it's in, he begins.
We've enjoyed his Brut Chardonnay as a cocktail with gin, a lethal combo to kick off any wine matching dinner but apparently not for a Chilean. 'We are named The Devil's Cellar!' says Marcelo roguishly, aware that it sounds better in his language. Here in the UK we tend to think of cellars as places where nutcases imprison young girls. Devils' cellars indeed.
Chili enjoys an unusual topography. Far far longer than it is wide, over 2.500 miles by just over 100, it's bordered by the Pacific to one long side and the Andes to the other. Rainy in the south, dry as dust in the North and Mediterranean in the centre its climate is definitely varied. Casillero del Diablo is based 20 miles from Santiago but their vineyards are variously located and take advantage of the ever changing climate, soil and altitudes available. The Brut Chardonnay from the Lamari valley is lemony, tart and bright. Not cheap, but as Marcelo points out, still cheaper than champagne.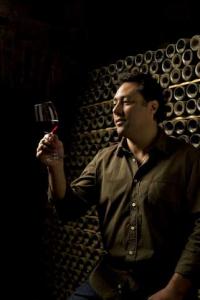 Alexis sends out Poached Oysters with orange and leek marmalade to start us off. I'm not a fan of cooked oysters; the only way to prep an oyster is to open it and slip it still shuddering into your mouth. Even so this was a good attempt; the oyster had shrunk but was still present and just about held its own against the powerful marmalade. The Casablanca Sauvignon Blanc 2009 was good and crisp, a trifle citric and this helped mellow out the marmalade's innate stickiness.
No one, except possibly the French, would encourage eating a scallop raw. The art of cooking one though is harder than it looks – very hot pan just a minute or two a side – do that wrong and you might as well get out your squash racquet and belt the rubbery result through the window. These Scottish beasties were perfect, demi-sel butter to richen the mix and slippery cepes, garlic and parsley to add texture contrast. At this point Marcelo contrived to confuse everybody by bringing out two wines, rather than the advertised one, and having them served from decanters so that even the waiters soon lost the plot.
Casillero del Diablo Casablanca Chardonnay 2009 was somewhat creamy and nutty, which went well with the scallop, while the Maycas del Lamari Quebrada Seca 2007 had defined body and more stone fruit flavour. Which went better was a moot point, but the Maycas was the better wine by far. Very good indeed, in fact.
Gagging for a bit of red meat, I welcomed the Wild duck mallard rubbed with honey and light Spices, caramelised plums and glazed salsify with duck and spice jus
. I'm not a fan of 'rubbing' things though, at least not food, it's a short step to other menu-tastic phrases such as 'engulfed in' and generally sounding like Stephen Fry has taken over as Maitre d'.
The duck was properly cooked, which is to say pink and the plums a traditional antidote to the fattiness. Casillero del Diablo Carmenere 2009 an interesting choice. The Carmenere grape grew out of favour in France, but it likes the Chilean climate a lot. It was as rich a mouthful as the spice jus and concentrated the caramelised plum. Maycas del Limarí Reserva Especial Syrah 2008 was a contrast; more spicy and lively it pushed back against the duck and so was a better match overall.
Feuillete of Fourme D'Ambert, reduction of Port was a cracking piece of cheese and although I am now firmly of the opinion that beer matches cheese better in most cases, Casillero del Diablo Reserva Privada Cabernet Syrah 2007 did a good job of maintaining the wine superiority argument. I liked the tannin grip, which helped free the mouth of cheese, and the French barrel ageing added sweet vanilla. Only produced in small quantities, it's a wine to definitely look out for.
And so, like you are doing now, we struggled to the end. Praline Soufflé, dark chocolate sauce and mascarpone sorbet. A bit of a triumph this dish, the nutty praline, the rich chocolate and then the surprise hit of the mascarpone made quite a combo. The Brut Chardonnay's fizz came into its own here as a palate cleanser and chaser of cheesy sorbet. A good mix.
Marcelo Papa put on a good show, even if he struggled to be heard sometimes in the latter stages. His wines demonstrated why the Casillero del Diablo is such a powerful winery in Chile and that Chilean wines can be taken seriously when you're shopping in the supermarket. Accessible by price and in structure, Marcelo's wines proved that the devil may indeed have all the best tunes.

Casillero del Diablo Brut Chardonnay 2008
RRP £9.99, Majestic, Morrisons, Waitrose, Tesco.com, gondola.co.uk
Casillero del Diablo Casablanca Sauvignon Blanc 2010
RRP £7.49, Tesco, Tesco.com
Casillero del Diablo Casablanca Chardonnay 2009
RRP: £7.49, Majestic, Tesco, Waitrose, Tesco.com, gondola.co.uk
Maycas del Limarí Quebrada Seca 2007
RRP £19.99 – Corks Out, Harrods, The Wine Society
Casillero del Diablo Carmenere 2009
RRP: £7.49, Majestic, Sainsbury's, Somerfield/ Co-op, Tesco.com, gondola.co.uk
Maycas del Limarí Reserva Especial Syrah 2008
RRSP £12.99 – Hailsham Cellars
Casillero del Diablo Reserva Privada Cabernet Syrah 2007
RRP: £9.99, Morrisons, Sainsbury's Tesco.com, gondola.co.uk