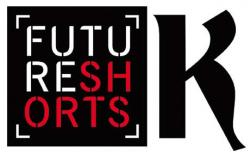 Ultra-premium Ketel One vodka has partnered with Future Shorts to present The Spirit of Film – a celebration of the skills and craftsmanship of short film-making, in selected venues around the UK.
Passionately believing in getting short films seen and creating a culture around the medium, Future Shorts is recognised by filmmakers and the industry as the cutting-edge short film label.
Following a successful flagship event in London, the next of these hotly-anticipated events showcasing truly fresh cinema, is in Edinburgh.
Venue: The Traverse Theatre (10, Cambridge Street, Edinburgh,
EH 1 2ED, www.traverse.co.uk
Date: Thursday 18 February 2010
Time: 6.00-10.00pm
Tickets: Early bird tickets £5 each / £7.50 each thereafter
Book: Buy online at www.wegottickets.com
Open to residents of Great Britain aged 18 and over
Limited spaces available
The Traverse one of Europe's leading art venues, plays host to the second event. Starting at 6.00pm, the evening kicks off with an hour of pioneering short film. There's an intermission when you're invited to quench your thirst for knowledge with a vodka masterclass which reveals the passion behind the unique tasting Ketel One vodka. This is followed by an exclusive Q&A session with the Directors. The evening concludes with tuition from top class bar tenders on how to create the ultimate Ketel One vodka martini. Click on the link below to get a feel of the event:
http://www.youtube.com/watch?v=4L-HIQ5n0KM
The full line up of Future Shorts Ketel One Spirit of Film screenings is as follows (dates to be announced as they are confirmed):
Liverpool: April 2010
London: May 2010