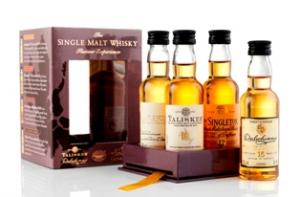 Father's Day is approaching rapidly and many of you will be wondering what you might get as a gift for Dad. The Single Malt Whisky Experience might just be what you're looking for.
The Classic Malts Selection is a compact little box of four different 5cl bottles of single malt whiskies, nicely packaged in an attractive box that comes complete with tasting notes about each of them. The pack is comprised of Glenkinchie 12 Year old, Dalwhinnie 15 year old, The Singleton 12 Year old and the Talisker 10 Year old.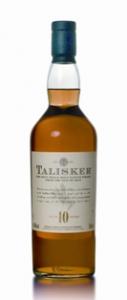 Each of these whiskies have distinctive characters and will give the recipient an opportunity to taste a range of products and find one, or more, that suit his (or her) palate. We have tried all four and these are our thoughts on them. The Glenkinchie is the lighter of the four, with an aromatic, sweet citrusy smell which comes through on the palate when you drink it, it also has a nice mouth coating viscosity. The Dalwhinnie is a little fuller flavoured, similarly aromatic it has a honey sweetness to it with citrus and smoky notes with a slight pepperiness in its finish. The Singleton is again a fuller, deeper flavoured whisky, like the others its sweetness comes through strongly and there is a rich smooth fruit flavour, it is warm and mellow with a good viscosity on the tongue leaving the tongue with a slight tingle in its finish. Finally, the boldest of the four, the Talisker which has great earthy, peaty flavours with sweet citrus coming through and a warm pepperiness to it. We enjoyed all four.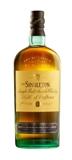 If you know the whisky that your father likes you could alternatively buy him a bottle of either The Singleton 12 year old, Talisker 10 year old or Dalwhinnie 15 year old from one of three participating outlets (Tesco, Morrison's & Oddbins) and receive two complimentary V.I.P invitations to a whisky master class. The Classic Malts team of whisky ambassadors will be hosting masterclasses in 17 major cities nationwide, registration for which is completed on line. Allowing you to take it a step further this year and at no extra cost, present your dad with two tickets to a malt masterclass where he will try four different Scotch malt whiskies in the company of an experienced ambassador. With so many ages, regions and distilleries out there, there's a diverse and exciting world of flavour for your father to explore. Your whisky ambassador will provide a selection of four Single Malt Scotch Whiskies for you to experience and savour, after the tasting they will leave you with your very own flavour map and some serving suggestions to inspire your newly acquired whisky knowledge.
Available at all major retailers, the gift pack of four miniatures has a RRP of £12 and the bottles of The Singleton and Talisker have RRPs of £28.69 and £29 respectively. These are a great gift idea for father's day.