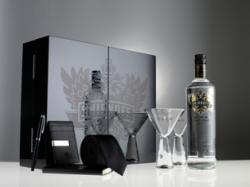 Retailing exclusively at Selfridges, Smirnoff have introduced two gift packs that could be the answer to one or more of your Christmas present worries this year.
If you're struggling for gift ideas for the man in your life, whether it's your best friend or your other half and he has a penchant for things stylish, the Smirnoff Black Modern Gentleman gift pack could be the answer. With a recommended retail price of £80, this attractively presented limited edition gift set, of which there are only 200 available, is comprised of a black lacquered box, which opens to reveal a leather-accented interior and selection of items for the modern man-about-town. These include a 70cl bottle of super premium Smirnoff Black vodka and two stylish martini glasses, the starting point for creating smooth and sophisticated cocktails. Also in the pack are a leather-bound notepad, a money clip/card holder, a black tie and a pen to help the lucky recipient maintain a well-groomed air whether he is at home, at the office or simply socialising with friends.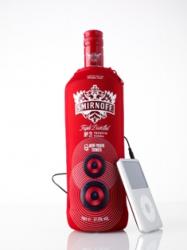 Alternatively, with a recommended retail price of £34.99, the Smirnoff No. 21 Speaker pack might be just the thing if you have a music loving friend on your Christmas list this year and are stuck for ideas. It is certainly a novel gift that would be appreciated by a host of people. Your bottle of Smirnoff vodka comes wrapped in a red zipped jacket, with inbuilt speakers and MP3 connection. With good sound reproduction it is an alternative to the usual docking station, a talking point and what's more, you get to drink the contents of the bottle!
If either of these sound like the answer to any of your Christmas present worries, why not pop along to Selfridges and check them out.