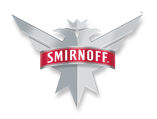 As reported last week in these pages, Smirnoff launched two new products in their range: Green Apple vodka and Lime vodka, with a flourish last week. Having had ice sculptures created in Glasgow, Edinburgh, Manchester, Liverpool and London, of iconic building in those cities, Smirnoff wanted to create something different to showcase their new products. We went along to try them at the launch and they each have good bold flavours of the fruits, with a hint of sweetness, that would work well with lemonade, in martinis, or other cocktails where you want to introduce an element of lime or green appleflavour, they are certainly worth trying.
All this in a week that saw David Walliams named 'Smirnoff Black Most Stylish Man' at the 2009 GQ Men of the Year Awards. To mark the award, mixologist Tristan Stephenson used Smirnoff Black, wich is distilled in small batches in a 150 year old copper pot, to develop his 'Smirnoff Black Most Stylish cocktail. Said to be a 'sophisticated cocktail with a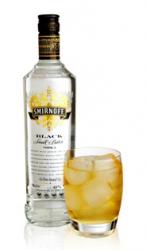 masculine hint of ginger and liquorice and a distinctively smooth finish, it sounds like it migh be worth trying.
Smirnoff Black Most Stylish
40ml Smirnoff Black vodka
15ml Stones Green Ginger Wine
5ml Gomme
6 drops of Bob's Liquorices Bitters
Stir down for a minute, then strain into an old fashioned glass filled with ice.
This is on the cocktail menu at Mews of Mayfair (10-11 Lancashire Court, New Bond Street, London, W1S 1EY) or perhaps you could make it yourself.