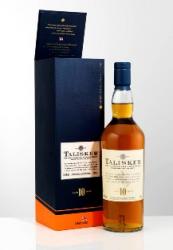 Talisker whisky has created a new limited edition Royal National Lifeboat Institution (RNLI) Christmas gift pack. Talisker is the only single malt Scotch whisky distilled on the Isle of Skye and this gift pack is comprised of a 10-year-old bottle of this award winning Scotch, that has a lovely smoky sweetness on the palate which develops into a great peppery finish. The bottle is presented in a stylish blue nautical themed gift box with its canvas sailing label.
The RNLI Talisker gift pack is a great Christmas present for whisky connoisseurs and with one pound from every sale of the pack being donated to the RNLI, you and the loved one who receives it will know that you are helping support this incredibly worthwhile charity. The Talisker, RNLI gift pack is available nationwide at all major supermarkets and specialist whisky retailers. At a RRP of £27.99 it could be the ideal present for that whiskey lover in your life.
The RNLI was established in 1824 and its volunteer lifeboat crew help to rescue thousands of people each year. The cost to run the RNLI is approximately £378,000 a day. The charity is reliant on voluntary donations and legacies, and receives no government funding. For more information about the RNLI, visit www.rnli.org.uk
A smoother introduction to whisky
The Singleton of Dufftown, is a 12 year old single malt Scotch whisky from Speyside, which delivers a smoothness of taste that has been developed through being matured in both American and European oak casks to produce a good rich flavour. A sweetness and smoothness come through initially, followed by a hint of blackcurrant fruit and pleasant delayed warmth. This whisky works well with classic Christmas foods including some cheeses, dried fruits, nuts and Christmas cake! The Singleton of Dufftown is available at large J Sainsbury, Morrison's and Asda stores as well as some of the smaller whisky specialists with an RRP of £28.69, this smooth scotch is another possible gift idea and would fit neatly in the stocking of that person who enjoys a smoother tipple.
Taking the guesswork out of giving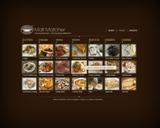 Choosing a Single Malt Scotch Whisky can be difficult, there's so much to choose from but not a great deal of clear information and if you are looking for the right Single Malt for someone else – perhaps as a seasonal gift, where do you begin? You want your gift to be to be right for the person and to show that you've given some though to selecting it, you want it to delight, not disappoint. So, how do we know what our relatives, friends or colleagues really enjoy? Now there's a way out of this maze just in time to make our gift-buying a bit easier.
The Malt Matcher is a new tool that cuts through the mystifying array of brands, regions, flavours and age statements that often face the Single Malt Scotch Whisky buyer. The Malt Matcher allows you to match a Single Malt to the individual tastes of the person, helping you choose the right Single Malt with far greater confidence and, at the same time, demonstrate just how much thought you've put into it. Available online at www.maltmatcher.com or as a free iPhone application to download from the iTunes store at www.apple.com, the Malt Matcher has been designed to help you find the right gift by looking at similar flavoured whiskies to those you know the person likes or by finding Whiskies whose flavours best match a particular food that you know they like. It will even allow you to explore with confidence different whiskies from those you have normally bought.