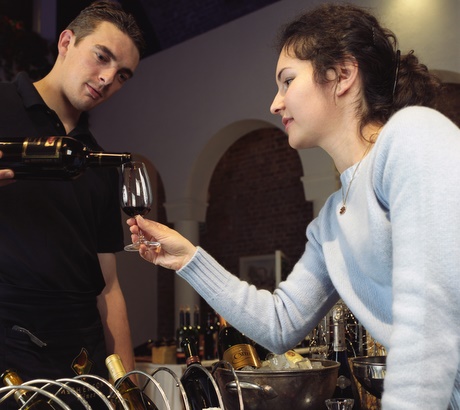 With four different kinds of Port now available, it can be hard to know which ones will work best at a party. To help solve such holiday conundrums, Vinopolis is offering a self-guided tour to try them all. From 1st December, tour guests can try delicious Ports ranging from the new pink Port, launched earlier this year by Croft, to the more traditional tawny, red and white Ports.
In addition to the cost of the tour ticket, £5 buys you the Port samples along with tastings of Neal's Yard Stichelton cheese. The new cheese from Neal's Yard Dairy is reputed to be made from the original Stilton recipe. Made with unpasteurised milk, it is creamy and flavourful.
Vinopolis wine guides will be on hand to educate guests about Ports and what to serve them with. Ports available for testing include Taylors Chip Dry white Port, Croft Pink Port, Taylor's 10 Year Old Tawny Port, and Fonseca LBV 2000 Port.
Port is a fortified wine, produced from grapes grown and processed in the Douro region of Portugal. The wine received its name 'Port' in the 17th century from the seaport city of Porto, where much of the product was brought to market for export to other countries in Europe. Port is typically a sweet red wine, but also comes in dry, semi-dry and white varieties; it is often served as an aperitif or as a dessert wine.
December Opening Times at Vinopolis
Monday – Sunday 11am – 6pm
Saturday 13th, 20th, 27th – 11am – 9pm
New Year's Eve – 12noon – 9pm
Closed 24th, 25th, 26th & 1st January
Book online at www.vinopolis.co.uk or call 0207 940 8300