If you are a regular buyer of mid-priced supermarket wine, it is quite possible that you have long since lost any sense of discovery, pleasure or excitement about your purchases.
It's not surprising really. You are necessarily buying a high-volume product which has most likely been tailored to the tastes of the mass market.
The remedy is to look at the selections offered by small independent merchants who have a real love of their subject and have researched, travelled and tasted in order to bring us the best value, quality wines from smaller producers.
A good example is 'The Vintner', a youthful, London-based company whose retro-styled website is well laid out and easy to use.
They base their business on a hand picked selection of 100 wines, all of which are in the £7 – £30 range. I found some lovely examples, including a few real bargains, which demonstrated the degree of care that has gone into the selection.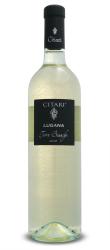 Among the whites, I like the North Italian Lugana 'Terre Bianche' 2010, Citari (£10.50) from Lake Garda. Very pale and stony-green in colour, it has a lot of lime punch and a zesty 'prickle' without being at all sharp. In fact, the slightly mellow creaminess in the mid palate grows on you as you go along and makes it very good with food. How about pasta with lardons, pine nuts and apple?
From France, an interesting Sauvignon Blanc from the southerly Côtes de Gascogne,'L'Escargot' 2010 (£7.95), has plenty of characteristic gooseberry and citrus on the nose. It distinguishes itself from the ordinary with a smooth and stylish length of almond and blossom that would normally only be evident in a more expensive wine.
Softer than many more assertive Sauvignon Blancs, 'L'Escargot' is particularly well suited to seafood.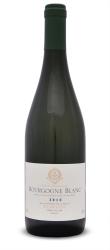 My favourite white however has to be the classic Bourgogne Chardonnay 2010, Fortin (£10.95). Dry and elegant on the nose this is a white AC Bourgogne like it should be; well educated with fragrant, lightly honeyed fruit un-befuddled by intrusive oak.
This is a delicious, great value wine that I would be happy to keep in permanent supply and reserve for my best grilled fish.
A similarly good find in the red department is Domaine du Pesquier Côtes du Rhône 2009 (£9.95) In a blind tasting, you would never guess that this was a plain AC Côtes du Rhône as it punches way above its weight in terms of depth and class.
Get that chicken roasting with plenty of garlic because there's loads of Southern Rhône flavour here; rich cherry followed by a marked tannin grip over a warm, spicy length and a toasty vanilla finish. If you can't find this on the website, ask for it by name as it may be a limited production; but I know 'The Vintner' has it currently in stock.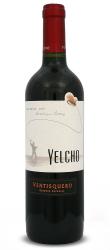 Although it is historically a red grape of Bordeaux, the Carménère is today most closely associated with Chile. Reserva Carménère 2009, Yelcho, Colchagua Valley (£ 7.50) is a fabulous example showing a surprisingly mature complexity.
It has heaps of jammy baked fruit redolent of a summer pudding cooked in brandy .The fine tannins lead you through prune, spiced mandarin and caramel towards a stylish chocolate-orange finish.
Reserva Carménère is very Chilean; very, very nice and, at £ 7.50, an absolute bargain.
With a tempting list, a satisfaction guarantee and free delivery for orders over £100, there's plenty to justify a visit to 'The Vintner' website where you can also find out about their fine wine selection, Hugo the funky vintage tasting wagon and some crazy-sized bottles of claret.
That's got to be more fun than a visit to the supermarket.