Ever on the lookout for quality, individuality and good value, I have three diverse springtime discoveries each of which has filled gaps in my shopping list.
For a start, a modestly priced Sauvignon Blanc which is really enjoyable with food.
Always welcome as an aperitif, I find many Sauvignon Blancs become rather assertive after a glass or two and can too easily ride rough shod over your carefully prepared foods calling for a more subtle white.
Dourthe Réserve Bordeaux Blanc 2011 however, has all the flavour and confidence of the Sauvignon together with a mellow restraint which makes it an excellent accompaniment to food.
Very pale in colour, it has a lively citrus and floral nose and a clear and elegant palate of gooseberry, pear and lemon together with a hint of almond and lavender. It has a surprising length and worked wonders with my Mediterranean fish soup.
Dourthe Réserve Bordeaux Blanc is available from Majestic at £7.99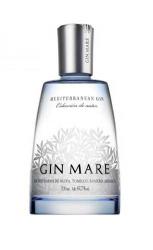 Now, being a sucker for all things Mediterranean, I couldn't resist trying Gin Mare (pronounced mar-ray) the glamorous new artisan quality gin from the Costa Dorada.
Boasting the use of separately distilled unique botanicals such as Arbequina Olive, Thyme, Rosemary and Basil, the aromatics of Gin Mare seem to lend themselves perfectly to making a modern and distinctive G & T which is clean, bright, and sophisticated.
It's worth the extra at £34.29 (70cl) but don't waste it with a cheap and nasty tonic.
The makers recommend 'Tonic 1724' premium tonic water made with hand picked quinine at 1,724 metres above sea level on the Peruvian Inca Trail.
Gin Mare is found in some of the best bars in London and can be bought online at Thedrinkshop.com .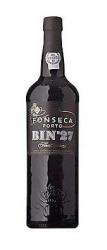 For my third choice, we return to the grape and Fonseca Bin 27, a Late Bottled Vintage Port from the distinguished producers who are renowned for their Vintage and Single Quinta Ports.
Though the world of Port can be confusing and variable, there's no need to be an expert to have confidence in the well-bred yet affordable Bin 27. Lush, concentrated, earthy and textural, it delivers cherry and blackberry fruit with dark chocolate richness and a balanced punch of acidity.
Fonseca Bin 27 is available from Cambridge Wine Merchants where, at the bargain price of £12.75, it really stands out in its class.