Now dry January is over, Cara has a new interesting spirit for you to try.
It's very new and different, called Axia Spirit, an exciting addition to the white spirits category. A first of its kind, Axia is an extra-dry spirit made from resin of Mastiha.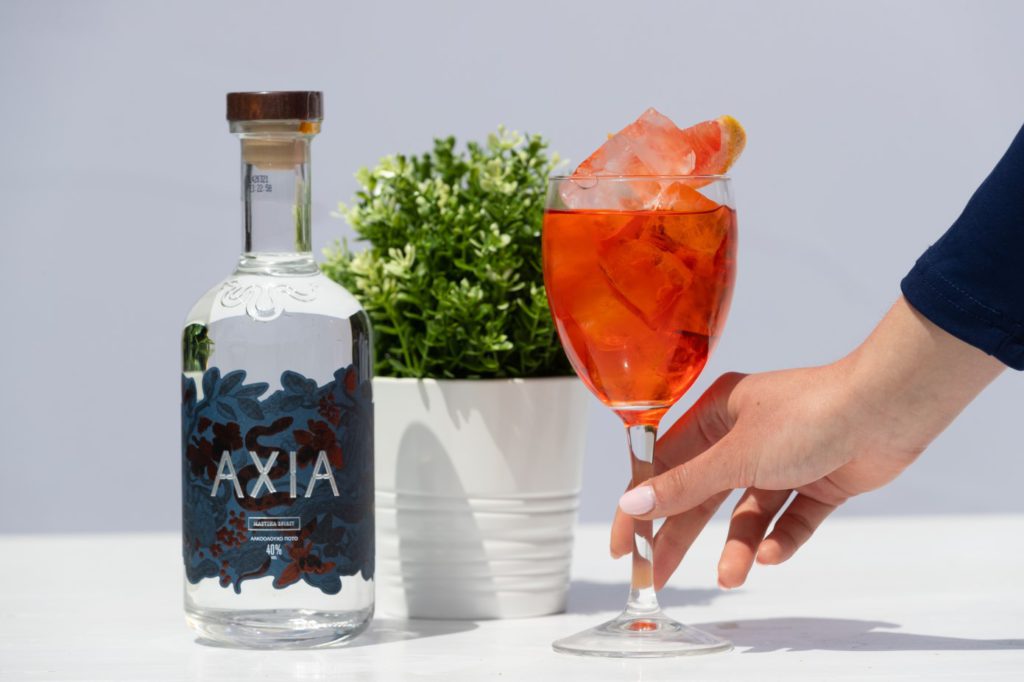 It's pronounced "Mas – teek – ah" and it's a resin from the mastiha tree, found on the Greek island of Chios. You might have seen this plant resin sold as natural chewing gum in Greece, or seen Greek honey with mastiha, popular in high end hamper boxes over here.
Mastiha resin looks like lime yellow crystals. The dry long summers of Chios island create ideal conditions for the trees, making it one of the only islands suitable for mastiha production.
There's a long history of mastiha in Chios, the crystals were rumoured to be used as an antidote to snake bites while in Ancient Greece they were so precious they were even used as currency.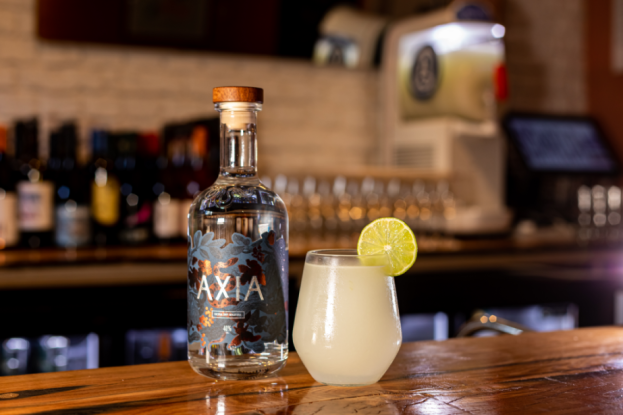 Both Axia's name and bottle pay homage to the spirit's past and traditions. Axia in Greek means 'value' or 'worth' and the coiled snake around the striking bottle recognises the island of Chios, also known as "Snake Island".
The bottle was designed by American artist, Zoe Keller. Each element on the label reflects Axia's heritage and ingredients, namely the branches of the mastic tree, the mastic tree seeds and the snakes that inhabited Chios Island in Greece.
Axia is distilled at Plomari in Lesbos, Greece by Master Distiller, Maroussa Tsachaki.
Similar to honey with mastiha, Axia has unique light floral, citrus and cypress notes with a slight bergamot on the nose. Once tasted it's quite strong but clean with a lingering bergamot and rose. It's a bit like gin but without that strong herbal presence.
Its palate with citrus and a dash of wood makes it a great spirit to enjoy neat over ice, I topped it with a slice of organic lemon.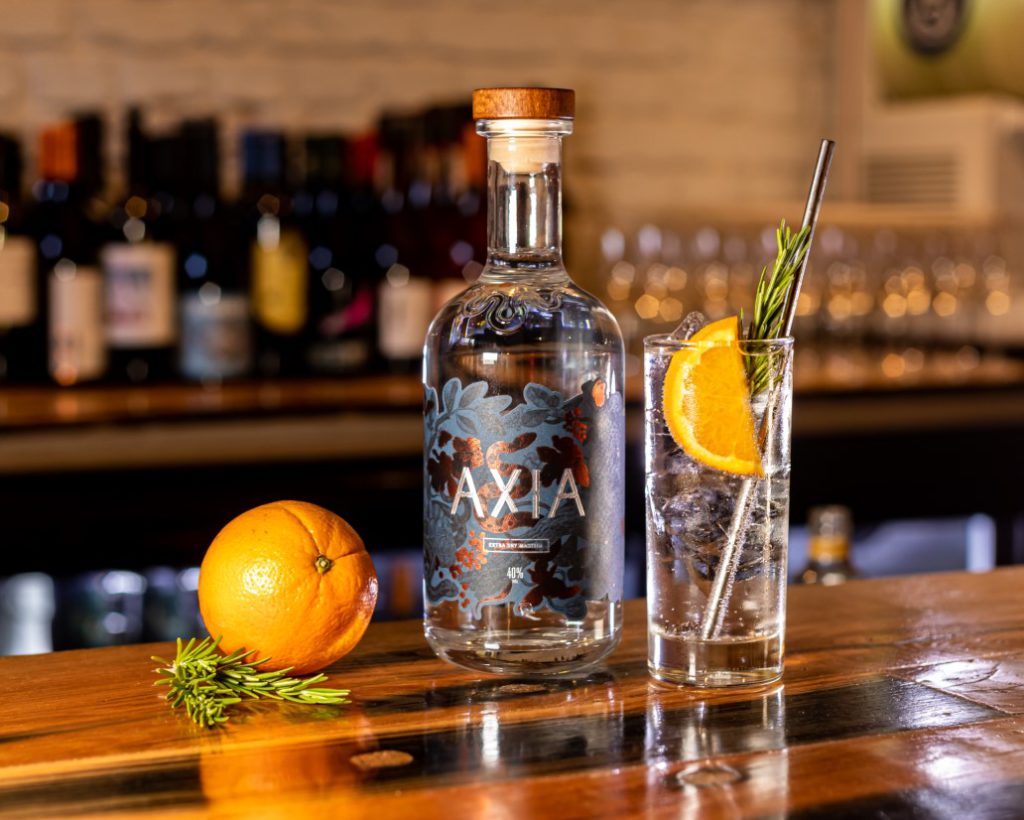 Axia is also unsweetened, and has fewer calories per serve than vodka or gin, making it a versatile base for most classic cocktails from Margarita, Negroni to Bloody Mary.
Here are some recipes for inspiration :
AXIA & TONIC
50ml Axia Spirit | 150ml Fever-Tree Mediterranean Tonic Pour Axia into a chilled tall glass, add ice cubes, and top with tonic. Stir and garnish with a rosemary leaf and a slice of orange.
AXIA MASTIHA MARGARITA
45ml Axia Spirit | 25ml Triple Sec | 7.5ml Agave | 22.5ml Fresh Lime Juice
Line the tumbler rim with salt. Mix all the ingredients in a shaker, give it a shake, and pour over ice.
AXIA GREEK PALOMA
50ml Axia Spirit | 150ml Pink Grapefruit Soda | Lime
Pour Axia into a chilled tall glass, add ice cubes, and top with pink grapefruit soda and a squeeze of lime juice. Garnish with a slice of lime.
BLOODY MEDUSA
45ml Axia Spirit | 150ml Tomato Juice | 2 Dashes of Worcestershire Sauce | 1tsp Lemon Juice | Pinch of Celery Salt | Tabasco to Taste | Black Pepper
Add ice cubes into a tall glass and pour in the Bloody Mary ingredients and stir. Garnish with celery, olives, and a lemon wedge.
AXIA WHITE NEGRONI
30ml Axia Spirit | 30ml Gentian Liqueur | 30ml Dry Vermouth
Stir ingredients and serve over ice cubes. Garnish with a lemon twist.
AXIA SOUR
50ml Axia Spirit | 10ml Triple Sec | 25ml Fresh Lemon Juice | 18ml Simple Syrup (1:1 ratio) | 2 Dashes of Aromatic Bitters | Egg White
Shake all ingredients and fine strain over ice cubes into a short tumbler or lowball glass. Garnish with a basil leaf and some lemon peel.
To purchase a bottle for home is available on Amazon, Master of Malt and The Whisky Exchange. RRP: £31.95 ABV: 40%.
If you are not quite ready to commit to a whole bottle just yet, or prefer a skillful mixologist to make you a drink, Axia is available in the bars below:
– Silverleaf, Liverpool Street
– Tayer + Elementary, Islington
– Sessions Art Club, Clerkenwell