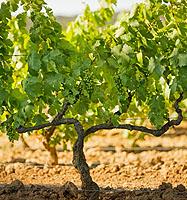 Choosing wines for Christmas usually has me dithering undecidedly over the regional shelves; but this year, I'm in the mood to bring some Mediterranean sunshine into the depths of a British December.
I'm going to go straight for a selection from my favourite producer of organic Côtes de Provence wines; Château Léoube.
Idyllically situated on the French Mediterranean coast, the vineyards of Château Léoube have provided us with some of the Foodepedia highlights of the past couple of years and now a gift box of three of the best is available as a super-special treat for wine lovers.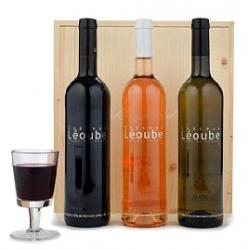 Necessarily included is the stunning Blanc de Léoube, a real 'handmade' beauty which is so magical on the nose with a beguiling scent of pineapple and Turkish delight.
Made with Semillon and Rolle grapes, this white masterpiece has a textural palate of preserved lemons and dates which melts deliciously over time with complex notes of sherry and wax polish. The wine has an extraordinary length balanced with soft acidity which overall gives a 5* experience.
It doesn't stop there though. Rosé de Léoube has had me swooning since first we met with its dreamy moon-gold hue and romantic femininity.
With a distinctive creamy palate of pomegranate, wild strawberry, cranberry, orange, butterscotch and cinnamon, Rosé de Léoube is a mixture of traditional southern grape varieties blended with consummate expertise. It is a classy wine that leaves other rosés standing in the shade.
To make up the set, it has of course to be the full bodied, masculine red, Rouge de Léoube, a Syrah-rich southerner with a somewhat sophisticated northern character in which forest berries and textural tannins are confidently structured and balanced without the use of any oak.
Draw that cork, dream of the south of France and bring on the turkey!
The Château Léoube Wine Box is available from Daylesford Organic priced at £55. For more information on this fantastic range of wines visit chateauleoube.com