With highs of 30C forecast this weekend, Bottleshot Cold Brew Coffee has landed, providing a cooling, clean caffeine kick to help handle the heat.
While you might not immediately think of coffee as cooling, Bottleshot, New Orleans-quality cold brew coffee poured over ice is the way to beat the heat.
Using Rainforest Alliance Certified Arabica beans sourced from Brazil and Colombia, Bottleshot offers two types of canned coffees, each with a base of just three ingredients.
Whilst most on-the-go coffees are made from multiple ingredients, additives and often sugars to create their flavour profiles, Bottleshot's signature 'Coffee Black' consists of just three; cold coffee, water and chicory extract. By adding just one more ingredient – oat milk – the brand's latest offering, 'Coffee Oat Milk', was born.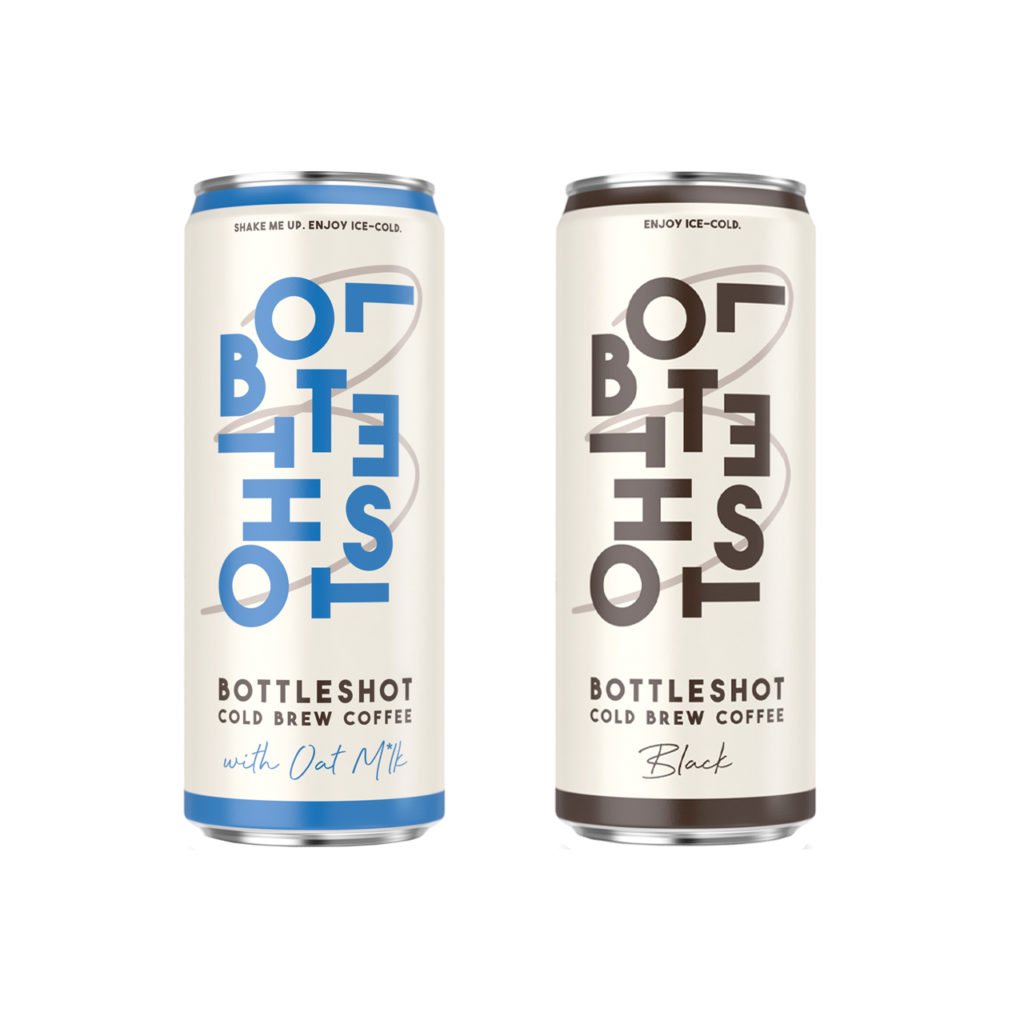 Bottleshot's two signature flavours are available online and direct from Bottleshot, at Amazon Prime, Whole Foods and Ocado. It can also be found in WHS Travel and at London's Soho House, where it is the exclusive cold-brew provider.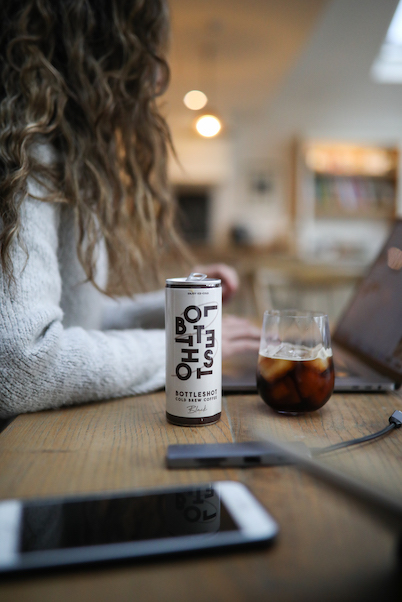 Cold Brew Coffee Black 12-pack @ £26.99
Bold Coffee | Smooth Energy | Simple Ingredients
The freshly ground 100% Rainforest Alliance arabica beans are brewed low and slow for nearly 24 hours in cool filtered water, and that's it. A can of Cold Brew Coffee Black contains 195mg of caffeine (about the same as a double shot of espresso), the perfect caffeine kick that doesn't leave you with the jitters.
Cold Brew Coffee Oat Milk 12-pack @ £27.60
Dairy-free | No added sugar | Real coffee taste
A balance of nutty and naturally sweet notes to the original cold brew, simply with a dash of oat milk.
Cold Brew Oat Milk has slightly less caffeine, 170 mg. The flavour isn't excessively sweet and doesn't have the synthetically milk-shake like texture of other coffee drinks. Instead, expect a perfectly balanced, refreshing and super tasty drink for when you fancy something a little sweeter – without any added sugar and naturally dairy-free.
Taster Pack containing one of each drink @ £4.55 [inc. postage]
The perfect way to try out the ultimate New Orleans cold brew coffee experience. 2 Coffees: 1 Black Coffee + 1 Coffee with Oat milk, each is full of bold flavour, smooth energy and simple ingredients.
For more information on Bottleshot Cold Brew, visit: www.bottleshotbrew.com