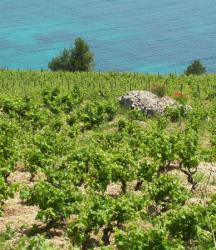 Alan Kingsbury takes a virtual trip to the northern Adriatic courtesy of three bottles of delicious Croatian wine.
Dalmatia, the area that comprises of the long, beautiful and island-bejeweled coast of Croatia, holds a secret of ancient vineyards producing fabulous wines that are distinctive, individual and remarkable value.
Not normally easy to find, three super examples of Dalmatian wine are supplied by Mountain Valley Wines, a small company founded in 2004 by Nemanja Borjanovic who spotted a gap in the UK market for wines from South Eastern Europe.
But do you speak Croatian?
No?
Well, like me then, you're going to have a tough time reading the labels of these bottles; but that wont be a problem once you've tasted the contents
Pošip Svirče (£9.98) Is a light and aromatic white made with a grape that is a native of the Dalmatian coast which makes a super aperitif. It has a mild nose but quickly reveals its individual pleasures on the palate .A combination of light oxidation and a touch of barrel are reminiscent of fino sherry, This is well balanced with a mellow and herby, honeyed fruit; all setting the scene very nicely for the reds to follow.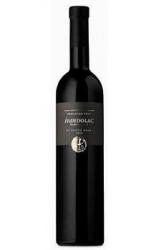 Plavac Mali is the indigenous red grape of Croatia whose distinctiveness, character and quality best places it to rival the more famous grape varieties of the world.
Pelješac Plavac Mali 2010 (£9.98) is, at 12% alcohol, a relatively light example of what can be a robust wine. The label features a charming image of the traditional working donkey still in use on the Dalmatian vineyards.
An attractive bouquet, redolent of strawberry, is followed through with cooked strawberry jam on the palate enriched with dusty spice, earth and mint. Not at all heavy, this wine will be popular with those of us who enjoy a mixture of individuality, class and rusticity.
The island of Hvar is reputed for its high class wines and Ivan Dolac 2007 (£19.99) is a big and impressive example from its south coast.
Volatiles emanating from this deeply coloured wine are extraordinarily powerful and evocative. Bring the glass to your nose and you are certain to be transported somewhere magical. For me, Ivan Dolac played with memories of old Venetian interiors, Persian rugs and fruitwood while the ripe black fruits, enhanced by aromatic spice, are carried on very fine tannins from18 months oak ageing.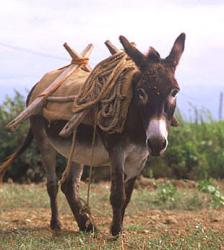 The Plavac Mali grapes are picked as late as possible resulting in a high concentration of both fruit and alcohol (15.2%!) so, while you're inhaling the aromas, you can observe the 'legs' of the wine running down the glass as thick as toffee.
Following on from each other, these wines are entertaining, enjoyable and great with food. I did my best to 'go Croatian' with a casserole of spiced sausage, beans and vegetables.
Mountain Valley Wines, who also supply the rustic 'Plantaze' wines from Montenegro and examples from Slovenia, have a hassle-free delivery service that really makes them worth a try.
There's no minimum order. U.K. wide delivery for up to 12 bottles is only £3.99 and for over 12 bottles it's free; making it a very easy route to discovering one of the best kept wine secrets in Europe.