Flora Indica is toasting the British summer with the launch of its very own amber ale. The beer is made exclusively by the Portobello Brewing Company, to complement the bold, intricate flavours of the modern Anglo-Indian menu. Our food review is here.
This elegant, yet robust ale has been brewed with gentle aromas, evoking nuts, berries, and meadow
flowers. A mash of medium-roasted grain barley with just a floral hint of hops produces a long, coffee-like
finish that makes this the ideal session drink, reviving and enjoyable by itself or to pair with some of the
creative bar snacks menu.
.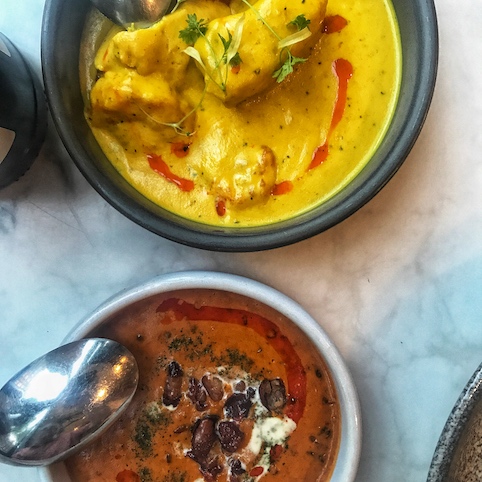 The unique, whimsical interiors of Flora Indica, created by British artist and designer, Henry Chebaane,
juxtapose Victorian design vernacular, fine Scottish textiles, botanical elements, and hints of Steampunk
culture.
This staple of Kensington's cosmopolitan dining scene has grown as a favourite setting for family
reunions, business gatherings, social events, and even the occasional TV series
The menu keeps teasing its new and regular fans with dishes that currently include Monkfish & KingPrawn in Bengali Malai Curry Sauce, Jerusalem Artichoke Papdi Chaat with Tamarind & Yoghurt, Slow-
Cooked Venison Biriyani with first-grade Basmati Rice and Warm Candy Beetroot Halwa with Amarkhand& Seasonal Berries.
Flora Indica Amber Ale is available exclusively in the restaurant, shortly to be released into local retailers
across the summer months.