For a taste straight from the heart of Brazil, nothing is purer than Sagatiba – a premium cane spirit with all the personality of Rio but with an added twist of style and sophistication. And we have the best cocktail recipes you can shake an umbrella at.
Since its launch in 2004, Sagatiba has been a pioneer for high-end 'Cachaça' (the Brazilian name for cane spirit) and is now the world's best selling premium cachaça. Distilled from fresh sugar cane juice, the finished product is exceptionally pure, with unparalleled smoothness and a seductive taste – resulting in a versatile spirit that is perfect in the classic Brazilian Caipirinha cocktail. Sagatiba works equally well in a whole range of mixes, making an interesting alternative to vodka and other premium spirits.
Distilled and bottled in Brazil, Sagatiba has two key variants, the classic Pura and the aged Velha, offering distinct tastes for all palettes.
Sagatiba Pura
A premium, multi-distilled cachaça, Pura uses the highest possible production standards to guarantee a world class product. It is distilled up to five times, and the refining process results in a crystalline clear spirit with a delicately smooth taste. Incredibly versatile, Pura is the perfect base spirit – use it in refreshing long drinks and classic cocktails.

Sagatiba Velha
A more full-bodied taste, Sagatiba Velha is an aged cachaça, produced in traditional pot stills and matured slowly in oak barrels for at least two years. A rich golden spirit with a distinct fruitiness, it can be enjoyed straight over ice, or in sophisticated cocktails which complement the more complex flavours and smooth sweetness.
Both Sagatiba Pura and Velha have been rated 93/100 by The Beverage Testing Institute of Chicago and classified as 'exceptional'. This puts both in the Top 5 best-tasting cachaças in the world, highlighting Sagatiba's superior drinking experience.
Sagatiba is available nationwide at Harvey Nichols, Selfridges, House of Fraser, Waitrose, Oddbins and thedrinkshop.com.
Sagatiba Pura 70cl £14.99 RRP; Sagatiba Velha 70cl £19.99 RRP
COCKTAIL INGREDIENTS
Notes:
Approximate conversion: 1 fl. ounce = 25 ml
In America, fresh cloudy apple juice is known as Apple Cider – it is non-alcoholic
Sugar syrup is made by mixing 1 part water with 1 part white sugar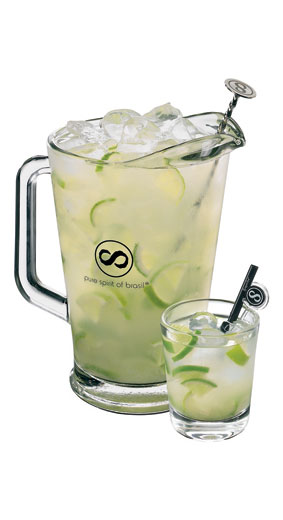 Sagatiba Classic Caipirinha
50 ml (2 oz.) Sagatiba Pura
Half a lime cut into wedges
2 teaspoons of fine white sugar

Sagatiba Seven
50 ml (2 oz.) Sagatiba Pura
75 ml (3 oz.) Seven Up or Sprite
1 wedge of lime

Sagatiba Brazilian Coffee
50 ml (2 oz.) Sagatiba Pura
1 sugar cube
Fresh hot coffee
Whipped cream
3 coffee beans
Bikini Martini
50 ml (2 oz.) Sagatiba Pura
12.5 ml (0.5 oz.) Luxardo Limoncello liqueur
12.5 ml (0.5 oz.) sugar syrup
25 ml (1 oz.) passion fruit puree (try Funkin) or juice from half a fresh passion fruit
Juice from half a fresh lemon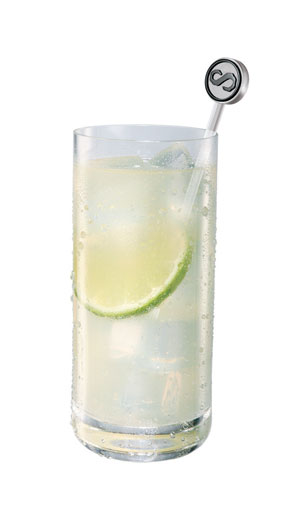 Sagatiba Pomegranate Mojito
50 ml (2 oz.) Sagatiba Pura
50 ml (2 oz.) pomegranate juice
Half a lime cut into wedges
2 teaspoons of fine white sugar
4 or 5 mint leaves
Sagatiba Apple Martini
50 ml (2 oz.) Sagatiba Pura
12.5 ml (0.5 oz.) elderflower liqueur or cordial
12.5 ml (0.5 oz.) fresh pressed lime juice
62.5 ml (2.5 oz) fresh cloudy apple juice
Sagatiba Wallpaper
50 ml (2 oz.) Sagatiba Pura
3 teaspoons of vanilla sugar (3 ground vanilla beans blended with fine white sugar)
Juice and flesh from half a passion fruit
2 small slices of red chilli pepper
Sagatiba Socialite
50 ml (2 oz.) Sagatiba Pura
50 ml (2 oz.) fresh cloudy apple juice
Half a lime cut into wedges
4 or 5 mint leaves
1 teaspoon of fine white sugar
Cinnamon sugar (1 part ground cinnamon mixed with 1 part fine white sugar)
Sagatiba Autumn Breeze
50 ml (2 oz.) Sagatiba Pura
A dash of cinnamon liqueur (try Goldschlager)
A dash of lime juice
37.5 ml (1.5 oz) fresh cloudy apple juice
37.5 ml (1.5 oz.) cranberry juice