Why pass through the iconic station when you can stop for a craft beer or two? After all, you're not driving.

This month, St. Pancras International is hosting its fourth annual Beer Festival, offering visitors a range of exclusive discounts, promotions and offers.
St. Pancras has a rich heritage when it comes to beer, with 688 cast iron columns included within the design of the station, able to fit multiple beer barrels.

In the ten years following the station's opening in 1868, these vaults, which now house the station's retailers, saw an annual influx of over 200,000 barrels from the Bass Brewery alone.

Now, 153 years later, the station is still tapping into its heritage, giving visitors the chance to enjoy their favourite tipple or even sample some new ones at a selection of pubs, restaurants, and stores.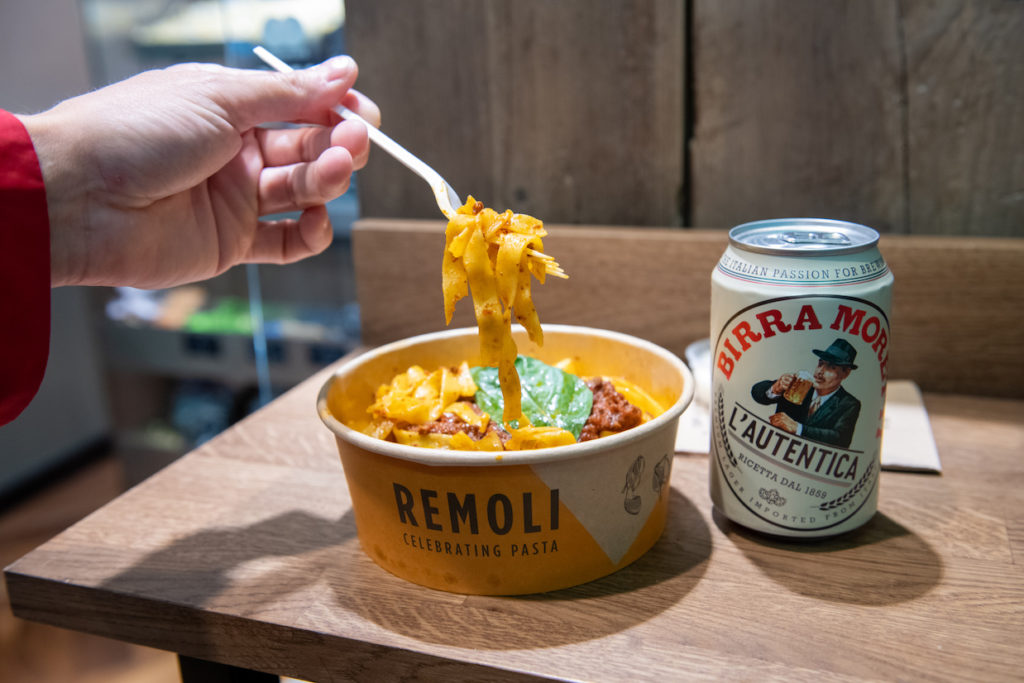 One of the stations renowned pubs, The Barrel Vault, will be hosting a sampling session on the 28th of October between 6pm and 8pm, presented by Portobello Brewery. Visitors will have the chance to taste a variety of delicious beers and learn about each one straight from the brewers themselves.
To mark the occasion, Sourced Market will be offering 20% off all Two Tribes canned beers (draught beer not included) from October 4th. In addition, Sourced Market will be hosting Two Tribes Brewery tasting sessions every Thursday in October at the bar. A great opportunity to try some locally made craft beer with tasty nibbles and savoury snacks.
St Pancras Brasserie and Champagne Bar by Searcys
The station's famous Brasserie, Searcys, is also getting involved in the celebration with a 'buy one get one free' offer of a beer purchased with a two-course meal from the a-la-carte menu every Thursday. Beers include sustainable Freedom Beer and Toast (made from refuse bread).
The offers continue at Remoli, the station's authentic homemade pasta restaurant, where visitors will be treated to a discounted Birra Moretti (£1.50) when buying any regular pasta every Thursday.
Italian restaurant, cafe and food shop Carluccios is giving visitors the chance to enjoy a free Peroni alongside a main meal every Thursday in October by quoting CARBEERFEST when ordering.
On top of these promotions, beer fans should also keep a close eye on St Pancras International's social channels throughout the festival. Up for grabs is an exclusive beer hamper from Fortnum & Mason, one of the world's finest stores and renowned for their wonderful hampers.
For more details the website: