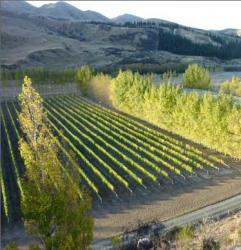 If you don't know much about New Zealand wines now is the time for change.
Waipara West, the small and youthful winery from South Island, are offering their stunning collection of six varietals as a gift set In time for Christmas and I just can't get enough of them.
This box of fireworks had me 'ooohing' and 'aaahing' at their spectacular range of achievement; and all from only sixty acres of terrain which 25 years ago was an unplanted sheep farm.
Low yield, 'hand made' production methods have resulted in six intense and individual wines rigorously true to the ancestry of their grape varieties.
I took them into my kitchen and lit the blue touch paper with the Riesling Medium 2008.
Green apple, blossom and stony citrus aromas do not fully prepare you for the jack-in-the-box surprise of flavours that hits you when you sip. Distinct mandarin and grapefruit essences ride over memories of rose and lavender with a lively acidity leading to a honeyed lime finish.
This Riesling is perhaps best drunk on its own as an entertaining aperitif. I'd like to come back to it in a year or two's time to see how it develops. RRP £9.50
The Sauvignon Blanc 2010 has a powerful nose with a recognizable New Zealand character. Intense but well mannered, there is a gentle delivery of gooseberry and grapefruit that is clean and deep together with a mineral / ozone quality reminiscent of mountain streams and waterfalls.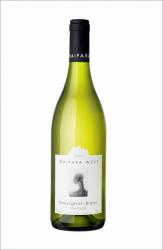 There is a strong mmmm. factor on the finish, which, again, makes me want to enjoy this one on its own without food. RRP £9.95
Appealing, dignified and a little haughty on the nose, the Pinot Noir 2009 is rich in promise.
On the palate it is round and plummy with concentrated sweet cherry length and a refined violet finish. Eleven months barrel ageing in French oak shows masterly integration and textbook cedar tannins that kept me refilling my glass again and again but watch out, that 14% alcohol will hit you like a log if, like me, you get overenthusiastic.
I wanted a dish that would run no risk of interfering with this beauty so, keeping to classic bistro; I served medium rare lamb chops with garlic and fresh rosemary.
Very enjoyable. RRP £16.00
Pale in colour yet rich on the nose, the Unoaked Chardonnay 2008 has the easiest drinking character of the six.
Fresh pressed fruit flavour of peaches, apricots and cantaloupe, flow freely over a decidedly mineral character.
My poached salmon in butter with herbs was probably a bit rich for the wine, which would have preferred a lighter grilled fish or chicken salad. RRP £8.95
Ram Paddock Red 2006 has an unusual name that belies the vineyard's former life as a sheep farm but a look at the label lets you know that this is made from a classic Bordeaux mix of grapes.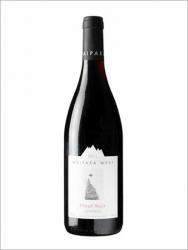 In this instance we have Bordeaux through a turbocharger with a huge nose of ripe cherry and liquorice.
Savoury dark berry and spicy oak make for a mouthful that, for all its power, is not too heavy bodied and is surprisingly well behaved.
To accompany this highly satisfying wine, I casseroled some Cornish beef and dumplings with orange and olives. Ram Paddock Red is amazing value at RRP. £10.50
Made from ripe, shrivelled and dehydrated grapes, the Late Harvest Chardonnay 2009 exudes lovely volatiles of honey, lemon, peach, melon and vanilla.
It is a sweet and textural delight, rich in honey, fresh and raw out of the beehive, together with raisin, prune, dried pear and a sweet lemon finish.
A dessert wine if you like; but with only11% alcohol I would prefer to enjoy a glass with a savoury partner.
My leek and olive quiche worked well but next time I'd like to experiment with a spicier dish and some well aged cheeses. RRP £ 13.50
With this selection, Waipara West has gone straight onto my list of favourites and I had to keep re-checking the prices because I couldn't believe the value for this level of New Zealand quality and style.
The wines are sold as a gift set for £80 including VAT and delivery to mainland UK.
They are available through Waterloo Wines , 0207 403 7967