Why stick to the same old whiskies from you know where, when there are amazing whiskies from USA, France, Holland and even Finland!

Take your taste buds on a world tour with our selection below.

World Whisky Blend from That Boutique-y Whisky Company
A blend of whiskies from planet earth that celebrates a truly global flavour and the way the world really drinks whisky – mixed. World Whisky Blend is perfect for mixing with the most popular highball serves on the planet including green tea, coconut water , soda water and good old cola. An easy drinking blend with a truly global character.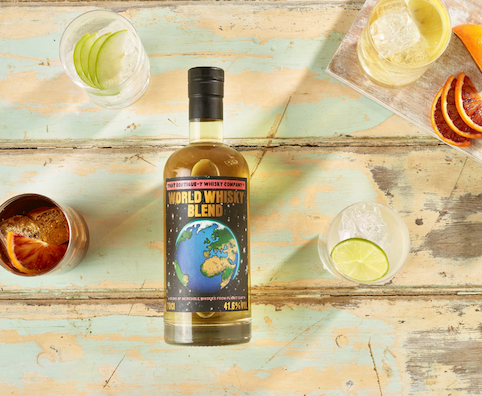 Nose: Notes of freshly baked bread, lots of honey and a smidge of orange marmalade, supported by slightly tart stewed apple with a sprinkle of brown sugar.
Palate: Warming and spicy, with more of that floral honey and baked crumble topping, alongside crunchy, underripe apple and pear.
Finish: A prickle of spice, toffee and vanilla pod linger alongside a slightly mineral note.
Product Name – World Whisky Blend from That Boutique-y Whisky Company
Price – RRP: £32.95
Available at masterofmalt.com
Millstone 4 Year Old That Boutique-y Whisky Company
The third batch of Dutch single malt whisky from Zuidam Distillery independently bottled by That Boutique-y Whisky Company.
This expression is full of chocolatey malt notes, with hints of toffee, candied pear and cooked apples with spices! Take a trip to Holland with this fruity dram.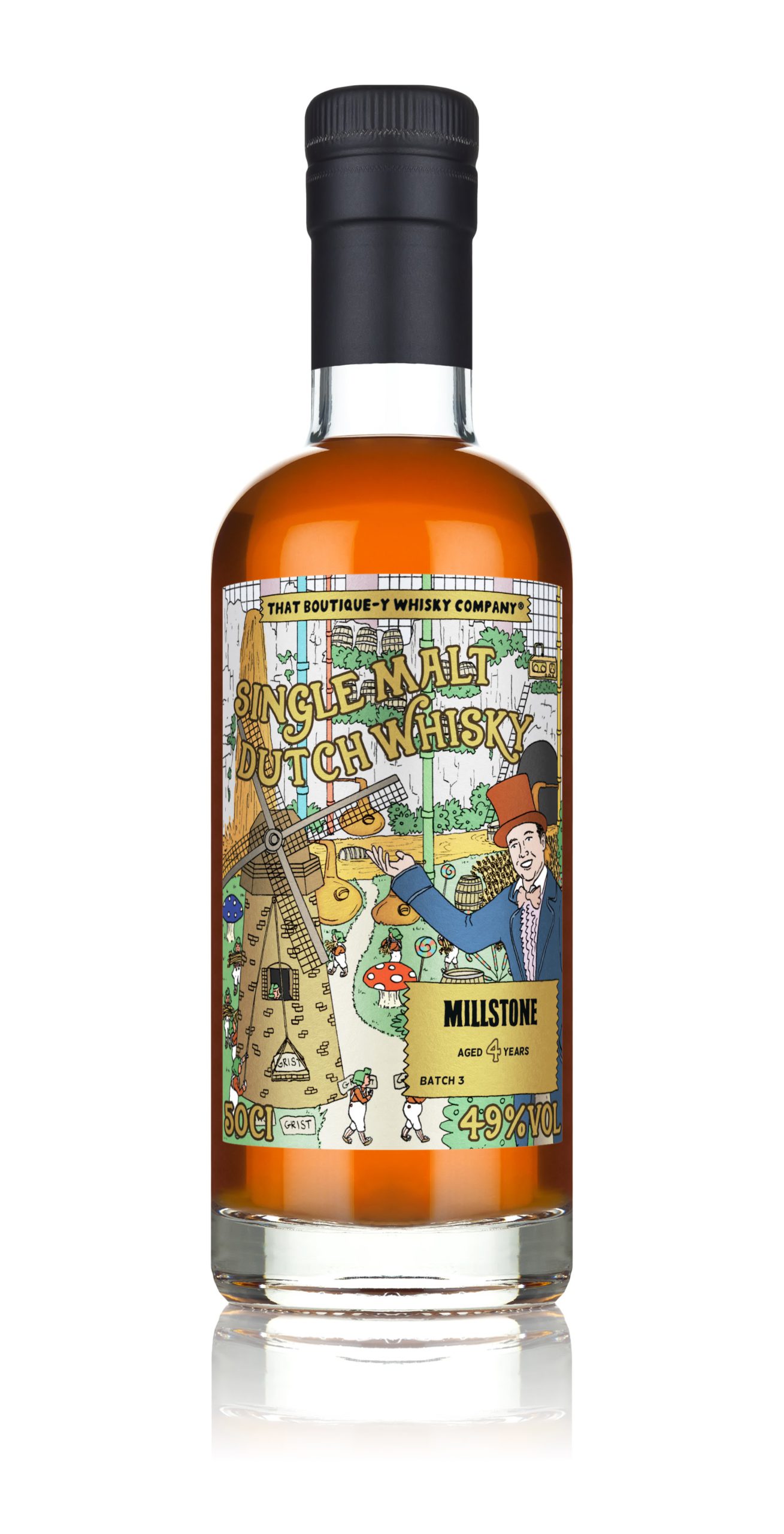 Nose: Toffee apples, Big Red, Caramac bars, red rope liquorice and hints of bay leaf.
Palate: Sweet creamy and fruity Campino sweets, sticky liquorice, caramel, green anise and clove studded oranges.
Finish: Long with menthol notes and golden syrup.
Price – RRP: £49.95
Available at masterofmalt.com

Teeling Small Batch
Made with a blend of malt and grain whiskies this is Teeling's flagship expression.
Aged separately in ex-bourbon barrels, this delicious Irish whiskey is blended in small batches and finished for up to 12 months in barrels that previously held Central American Rum.
Full flavoured with notes of fresh fruit and lively spice notes.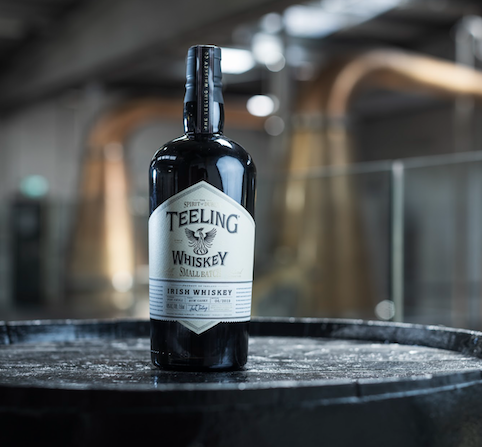 Tasting notes
An inviting nose where vanilla and spice dance with bright sweet notes of Rum.
The palate has a solid Rum influence that creates a unique smooth, sweet and slightly woody marriage that sparkles on the tongue.
Exotic fruit notes push through as well, with a sweet-spicy finish complemented by lingering woody undertones.
Available at masterofmalt.com

Price – RRP: £34.95
Teeling Blackpitts
Teeling Blackpitts is the first peated single malt from the team in Dublin, named after the Blackpitts area just behind the distillery.
Interestingly, this expression is triple distilled and aged in a combination of bourbon and Sauternes casks, helping to bring some sweetness to this peaty treat. For something a bit different this World Whisky Day, try this uniquely smoky Irish whiskey.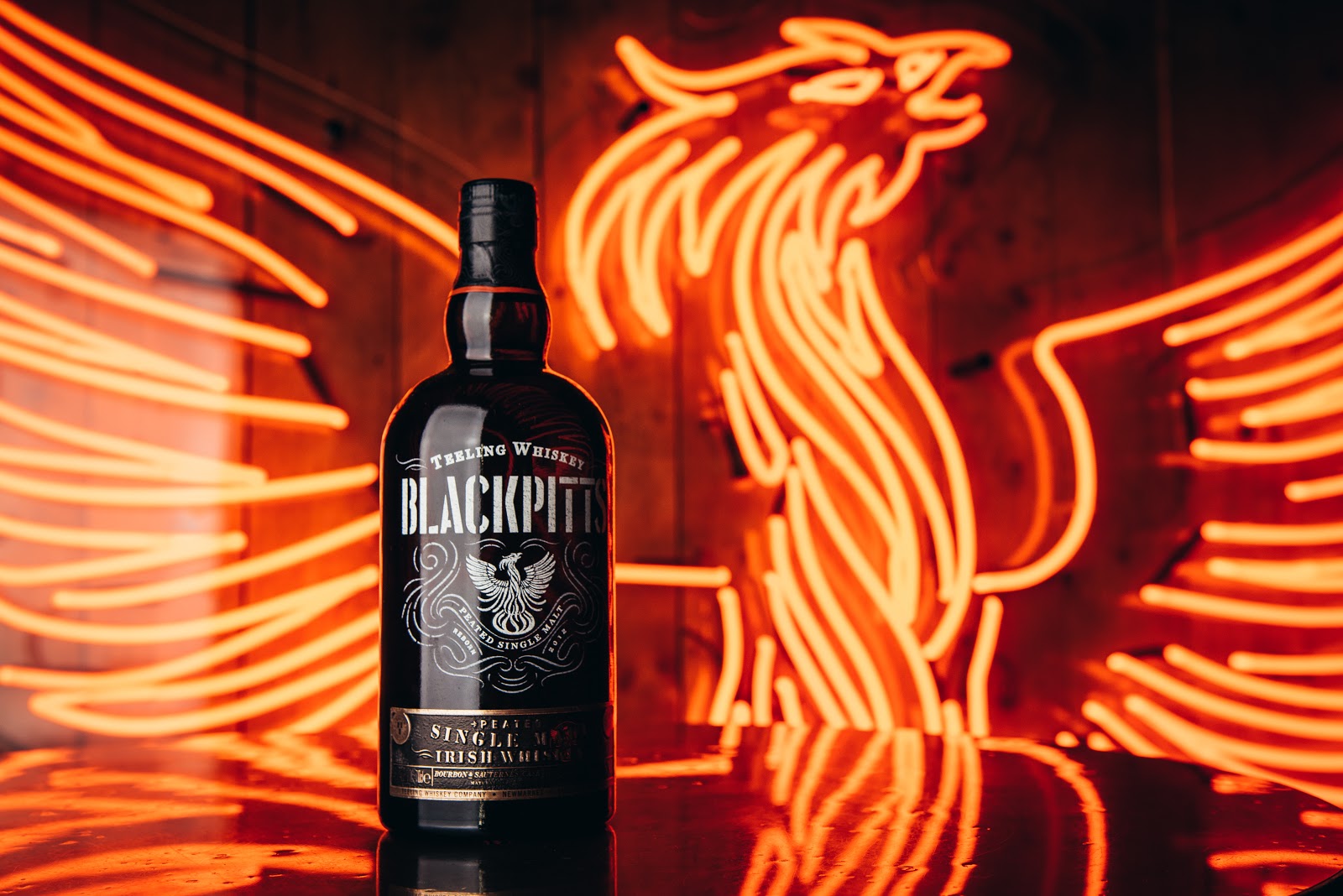 Tasting notes
An inviting nose where barbeque smoke and cloves are intermingled with fresh notes of butterscotch and orange peel.
On the pallet, a fascinating blend of Applewood smoke, honey and allspice are married with stewed pears and fresh grilled pineapple.
This whiskey finishes with the return of a savoury smoke over a lingering wood undertone, which combines delightfully with notes of salted caramel.
Price – RRP: £52.95
Available at masterofmalt.com
Kyrö Malt
Kyrö Malt is the first Finnish single batch rye whiskey made from 100% malted Finnish whole grain rye. It is double pot-distilled and aged in new American white oak casks.
Using intense and spicy Finnish rye and bold barrels, the result is a whisky unlike anything you've ever tasted before.
Enjoy however you wish, whether neat, with ice or in a delicious cocktail.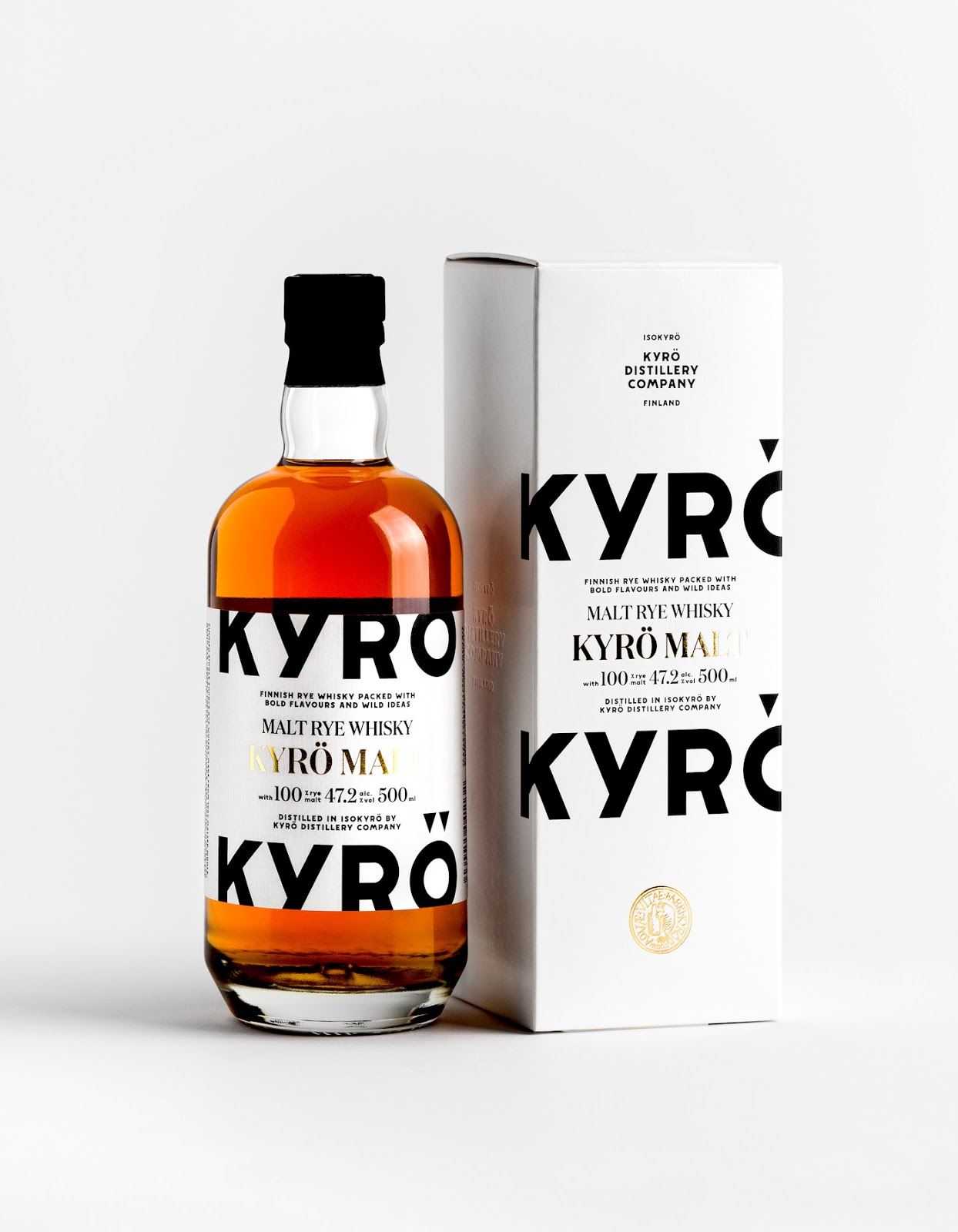 Taste Profile
In the nose you'll find: Aromatic with vanilla, caramel, dried fruits and earthy rye .
On the palate you'll find: Sweet rye bread, honey and wild berries with a peppery finish smoothed with mocha and caramel.
Price – RRP: £49.95
Available at masterofmalt.com
Brenne Cuvée Spéciale French Single Malt Whisky
Launched in 2012 by Allison Parc, collaborating with a French distiller in Cognac, Brenne French Single Malt Whisky is something quite special indeed. It's made with malted barley grown in Cognac, double distilled, then initially matured in Limousin oak casks before enjoying a finishing period in Cognac casks. The result is an entirely unique flavour profile and one you must try this World Whisky Day.



Nose: Vanilla flowers arrive on the nose first, paired with pear drops and dried mango.
Palate: Brandied cherry and red rope liquorice. More vanilla, a hint of cinnamon spiciness and Nutella.
Finish: Chocolate raisins, pineapple and coconut ice.
Price – RRP: £55.95
Available at masterofmalt.com

FEW Cold Cut Bourbon
FEW Spirits hails from Evanston in the United States of America, a city that suffered Prohibition for over one hundred years thanks to many of its advocates hailing from its dry streets. Thankfully Evanston is now home to this excellent craft distillery.
FEW Spirits has brought its cask strength bourbon down to bottling strength with cold brew coffee, creating Cold Cut! At 46.5% ABV it's a perfect spirit to put a roasty, toasty twist on classic cocktails.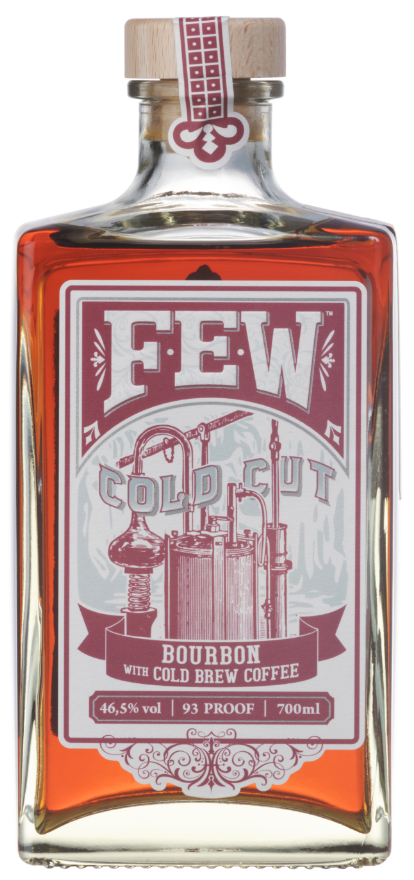 Price – RRP: £59.95
Available at masterofmalt.com
FEW Immortal Rye
FEW Immortal Rye sees the Evanston distillery take their delicious cask strength straight rye and bring it to proof with cold extracted Eight Immortals Oolong Tea. This creates a rye with unusual delicacy and complexity that works perfectly in a whiskey soda!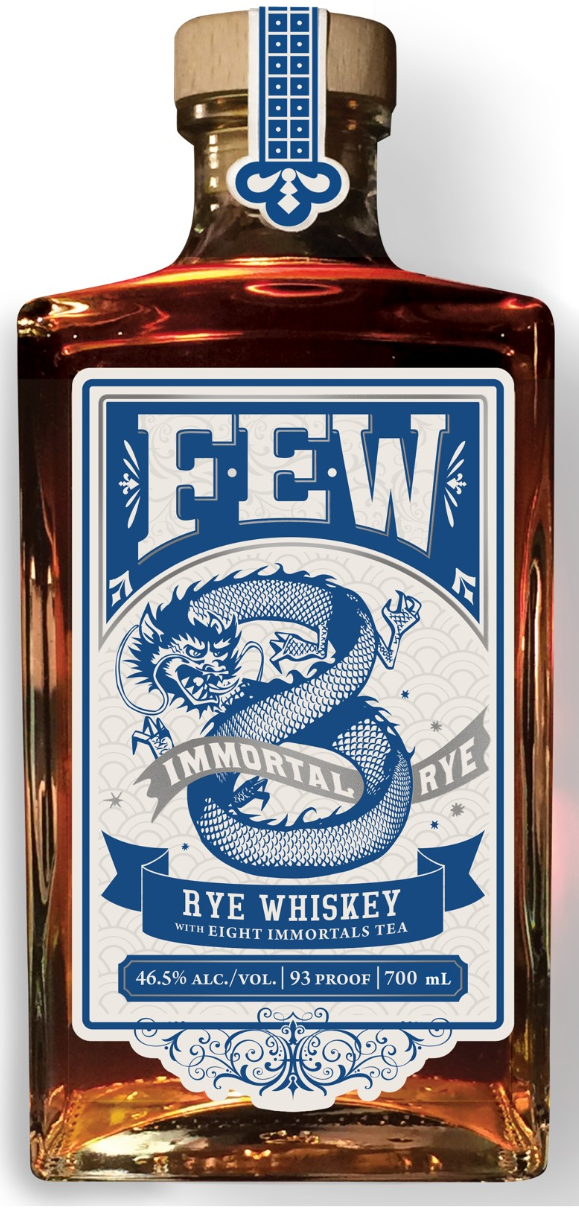 Price – RRP: £61.95
Available from masterofmalt.com