Madison, the Manhattan style restaurant with its views across the City and London skyline, has officially re-opened its heated rooftop terrace in time for the hopefully warmer months ahead.  

 Sit back and relax on the terrace and enjoy the beautiful backdrop of the unrivalled views of St Pauls with a cocktail in hand.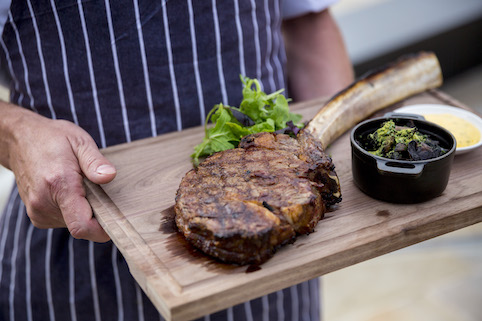 Escape the busy streets of London and catch up with friends at Madison, over dishes and sharing platters curated by Head Chef, Mike Denham.
On the menu will be a Shellfish Platter to Share: a whole lobster, coconut fried shrimp, tiger prawns, mussels, crab claws, grilled corn, fries and dips – perfect for enjoying with a group of friends, or a British Beef Tomahawk, Crispy-fried Cod Tacos, Creamy Crab Linguine, Italian Charcuterie Boards and much more to choose from.

Madison will be serving up a refreshing selection of cocktails – make sure to try the St Paul Sunset, a mix of Belvedere Vodka, Ratafia black cherry & red wine liquor, pineapple tepache, vanilla, lemon & egg white.  

Arguably one of the best rooftop venues in London, Madison's terrace is an ideal spot to catch up with friends and colleagues over food and cocktails, with unrivalled views of London.  

Make a reservation in advance or simply just walk in.

www.madisonlondon.net