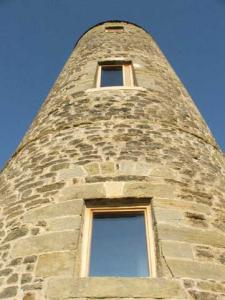 Although geographically at odds with Emily Bronte's original setting, the ancient kingdom of Northumbria feels like real Wuthering Heights country with its dramatic skies, rolling grasslands and sweeping, deserted sands. Caroline Sargent came in from the cold to experience three wildly different holiday experiences in this spectacular county.
Vast, rugged and eerily quiet would be an accurate description of Northumberland from the first time visitor. As one of England's most rural and sparsely populated counties, the inescapable sensation of space and solitude can initially be a tad unnerving for those of us used to noisy neighbours, busy commutes and the general hustle and bustle of town or city living.
In the same way that the Highlands and Islands of Scotland have become internationally treasured for their craggy peaks and isolated lochs, so this historically significant Area of Outstanding Natural Beauty is winning its own legion of fans. Tourism is a mainstay of the local economy here and for walkers, cyclists, golfers, bird watchers and culture vultures this is the perfect holiday destination.
Our whistle-stop three night tour of 'Hadrian's Wall Country' began at the top end of the North Sea coastline, near Belford, in what could possibly be Northumberland's most unique self-catering accommodation. The Ducket is a newly restored, Grade II listed 18th century dovecote with 21st century facilities. Located half a mile from Budle Bay this 65ft tower boasts panoramic views from all sides and is a romantic, if compact and bijou retreat for two able-bodied people. This is not the place to come for anyone who finds stairs a challenge
Sitting atop its own exposed vantage point with secure drive and parking, the tower is cosseted from the elements thanks to a high quality refurbishment that includes double glazing and underfloor heating. On the ground floor is a luxurious bathroom with separate power shower and utility area for your outdoor gear, complete with washer/tumble dryer. On the first floor is the pretty bedroom, on the second is a superbly equipped kitchen and up again is a cosy sitting room with TV/DVD/CD player and a selection of films and CDs to keep you amused. Right at the top is a rather draughty library with full length picture window offering the best views in the house – vertigo sufferers be warned!
Thoughtful touches included fresh garden flowers, a welcome pack of provisions such as bacon, eggs, butter, bread and homemade jam for the next morning and, as a real treat, a dozen spankingly fresh Lindisfarne oysters courtesy of the owners, John and Heather Sutherland. Washed down with a chilled bottle of Sancerre, this was a great way to introduce us to the charms of the place.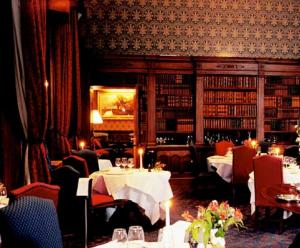 Just a few miles down the road, sat high on the dunes, are the instantly recognisable ramparts of Bamburgh Castle. A day trip in itself, this wonderfully restored 11th century Norman fortress has all the grand halls, cannons, suits of armour and priceless collections of artifacts that you would expect from one of England's greatest landmarks. About 20 minutes drive further north, is Holy Island, seat of England's Christian heritage and home to Lindisfarne Castle and the ruins of Lindisfarne Priory. Pick your time to cross with care as the island is cut off by the rising tide twice a day. With long walks or horse rides along the beach, nature reserves, museums and the quaint shops and tea rooms in the village to explore, this part of the coast offers much to see, taste and do and is glorious to behold, whatever the weather.
Next stop on our itinerary was the four star country hotel and spa, Matfen Hall, located 25 minutes from the centre of Newcastle upon Tyne. If your idea of fresh air and fun is a few holes on the golf course, followed by a swim, massage and fine dining a deux, then look no further. Renowned across the county as the best place for foodies wanting a good old pamper, Matfen upholds its reputation well with local meat, fish and game in abundance. Our accommodation for the night was simply splendid. A room the size of a tennis court with a huge bay window (with extra thick curtains to shut out the sound of the wind) overlooking the parkland golf course, giant oak four poster bed, sitting area and cavernous bathroom.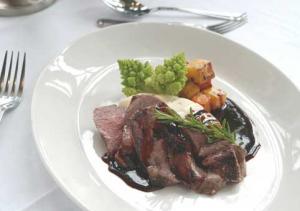 A tour of the hotel reveals a mix of the modern and historic. The extensive leisure complex boasts a 16m pool, 'Fire and Ice' thermal suite, fitness studio, gym, five treatment rooms and a juice bar. Bedrooms on this side of the building are more contemporary in design than in the original part of the house but still spaciously appointed with everything you could possibly need. From the formal Dutch and rose gardens on the east side, the hotel is approached through the stunning Great Hall. Its Gothic stone architecture, sweeping staircase and intricate stained glass windows, make this a wedding venue in high demand and with the romantic four posters up above, it's not hard to see why.
After drinks by the fire in the Drawing Room, we enjoyed a sumptuous dinner in the stylish Library and Print Room restaurant, featuring plump local scallops, pink and juicy venison, organic lamb and a platter of English cheeses. For the culinary inspired, former Leith's tutor Jane Lovett runs regular cookery courses at Matfen along the same relaxed lines as she does at her home.
If from your holiday all you hanker after is a warm bed, hearty breakfast and a pint in the pub after a blustery hike on the moors, High Keenley Fell B&B in the Allen Valleys near Hexham will fit the bill nicely, leaving enough change in your pockets for an extra packet of crisps and a pickled egg with your ale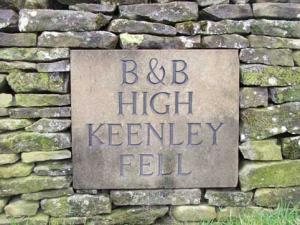 The ultimate hideaway for walkers and twitchers, this is where to come if you want to really, truly get away from it all. You will see practically no one during your stay. Aside from the pub soundtrack of crackling fires and gossiping locals, the only sound you're likely to hear at High Keenley is the odd howling gale late at night (and up here it can get pretty wild!). The en suite bedrooms are smart and modern looking, with a downstairs suite having courtyard access and a wet room suitable for disabled guests. Breakfasts are cooked on the 'ancient Rayburn' and dogs, and even horses, are welcome by prior arrangement.
On her working farm, owner Caroline MacLean keeps ex-circus llamas and Shetland ponies among the sheep and cattle and in the spring and summer the surrounding moorland is awash with ground nesting birds, including rare black (cock) grouse, snipe and curlews. Hadrian's Wall runs right through the Allen Valleys and the Roman museum and archeological site at Vindolanda is a short distance away
A county of contrasts, Northumberland has much to offer, not least stunning landscapes, excellent seafood and more castles than anywhere else in England. And a more fitting place to read a little Bronte and feel the wind in your hair would be hard to find.
~~~~~~~
Weekly lets at The Ducket (Friday to Friday) start from £495, with 4 night breaks from £395. Electricity, linen, towels, Wi-Fi and welcome provisions are included in the price. For enquiries contact Mrs Shirley McKie on 01668 213336 or visit www.theducket.co.uk
A Classic double room at Matfen Hall is £185 rising to £275 for the lavish Four Poster. Deluxe and Premier rooms are spacious with individual features and furnishings. All prices include full English breakfast and VAT. For details on weekend packages, Spa breaks and special offers and events, visit www.matfenhall.com or call Reservations on 01661 855 708.
Two people sharing an ensuite double at High Keenley Fell Farm costs £60 for B&B. For stays of 3 consecutive nights or more there is a 10% discount. Contact Caroline MacLean on 01434 618344 or visit the website www.highkeenleyfarm.co.uk