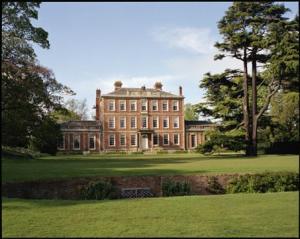 From the 17th-26th September there is something very exciting happening in the city of York. As the annual York Food & Drink Festival gets under way there will be a 10 day long celebration of local gastronomy and produce.
The theme for this year's festival is 'Meet Yorkshire Food Heroes' and as part of the festivities there will be produce from local deli's and farm shops on offer, comedy, music, dancing, food demonstrations and tasting sessions with over 140 local exhibitors.
If you're planning on heading up to the festival and are looking for somewhere to stay, why not make the famous Middlethorpe Hall your weekend residence?
Middlethorpe Hall is an ideal base for exploring the city during the festival and it's well known for it's glorious interiors, sumptuous bedrooms and award-winning gardens. The hotel is actually the former home of Lady Mary Wortley Montagu, the great 18th century feminist who introduced inoculation to the UK, fact fans!
Prices start at £129 per person per night, which includes use of the spa, early morning tea and free parking plus a £43 allowance towards dinner at the Middlethorpe Hall restaurant hich boasts a delectable selection of deserts. The restaurant was also nominated for the 2010 Condé Nast Wine List of the Year award.