There have been two definite trends this year in the world of sweet treats; the inescapable cupcake, whose tweeness knows no bounds and macarons with their irresistible Marie-Antoinette stylings.
Living in London lends eaters the perfect position to try out all the latest pastries and cakes but living outside of the M25 can make the quest for new foods more difficult.
There's good news for non-Londoners wanting to get in on the macaron craze though because Bougie Macaron & Tea is an online company whose aim it is to "introduce this chic yet very traditional French confection to a wider UK audience giving their taste buds a moment of pleasure."
Bougie Macaron are staying true to the tradition of Parisian macarons but are also introducing exciting flavours to sit alongside the classics in the range. Founder Jean Nedelec uses his very own recipe which was passed down from his grandmother and being quite the perfectionist, his mission is to achieve the perfect macaron every time. Just what is the perfect macaron I hear you ask, according to Jean it's "a delicate, crisp exterior made from the finest almonds, eggs and organic cane sugar combined with a luxurious, smooth ganache and flavoured with luxurious fruit, nuts, spices and flowers."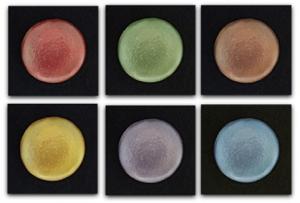 Bougie Macarons come in three ranges: Classic, Seasonal and Unique. The Classic flavours – Vanilla, Chocolate, Raspberry, Lemon, Pistachio – are always available. The Seasonal flavours such as summer 2010's Orange Blossom, Chocolate and Passion Fruit and Wild Strawberry and Cream change four times a year with the seasons. Unique flavours, constantly being developed in the Bougie 'laboratory', benefit from Jean's creative touch. Foie gras is just one of the more unusual examples. Bougie can also offer a bespoke macaron making service for events.
How you serve your macarons is a matter of taste but is only limited by your own inventiveness. I tried them for breakfast with a cup of hot coffee, for afternoon tea with sandwiches and also alongside cocktails with friends- not all on the same day obviously!
There is something quietly sophisticated about the Bougie macarons that seemed to transport me back to a time when glamour was not tried at but was just taken as a given, perhaps it's their pastel colours or their light perfumed taste.
Priced at £30 for 16, including courier delivery, Bougie Macaron products are available from