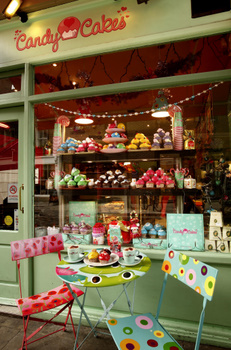 The coffee, cake and shake connoisseurs have gone all out this festive season. Playful and fun, Candy Cakes has created a special Christmas range to get you in the full festive spirit. The eye-fetching cake designs include frosted mashmellow snowman, the evergreen icing gift of the red Bow peep, the arctic blue Penguin, the alabaster Nordic Snowflake, the exotically scummy Chocolate Snowman and every kid's favourite- The Chocolate Coiner.
Founded in 2006, Candy Cakes was born out of a dream to bring a fun and unique concept to the café and cake world. Specialising primarily in cakes, coffee and shakes, Candy Cakes pioneered a winning combination of the freshest ingredients and distinctive, iconic cake designs.
Candy Cakes are priced from £2.60 to £2.90.
Both in store and online orders taken up to 22nd Dec for delivery on 23rd Dec.
Candy Cakes is available at the following London shops or to order online at www.candycakes.eu/