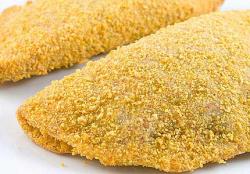 A new gourmet range of Findus Crispy Pancakes is being cooked-up following inspiration from TV chef and pancake fan, Hugh Fearnley-Whittingstall.
Findus have announced plans to extend their existing range of pancakes to include some fantastic new flavours such as, Moroccan Lamb Tagine, Lobster Thermidor and Roasted Butternut Squash with Goat's Cheese.
The new range is inspired by Fearnley-Whittingstall who recently spoke of his childhood love for Findus Crispy Pancakes and even re-created the original recipes on his TV programme, River Cottage. A spokesperson for Findus said: 'After seeing Hugh re-create the original Findus Crispy Pancake recipes on his TV show, we thought it only right that we develop a gourmet range that reflects his passion for the brand as well as his love for great tasting food and fresh fare."
Personally I was always a die hard fan of the minced beef variety of Findus crispy pancakes and the childhood memories coming flooding back! The proposed new range is certainly a notable salute to the tastes and preferences of a more sophisticated nation of foodies than in previous years and I, for one, shall wait with baited breath for the launch as the Moroccan Lamb Tagine most definitely has my name all over it. Retro food junkies… watch this space!