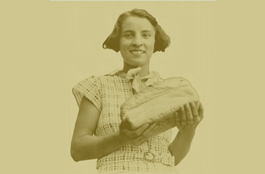 We love a hot cross bun here at FP, just like sweetcorn it's an excuse to shovel down loads of lovely butter. So when a bunny came through the door with some free samples from the wonderful Gail's Bread, the toaster went on faster than you can say 'clogged arteries'.
It's a seasonal treat the Hot Cross Bun and that's a good thing in an era of instant gratification. That cinnamon aroma, the crunch of the toasted side and the ooze of butter is well worth the wait. Gail's Hot Cross buns are like all their produce free from preservatives, chemicals and anything other than the key ingredients. With just three shops they are one of the few craft bakeries around making everything from breads, pastries, muffins and sandwiches to cookies and cakes.
And the Hot Cross Buns? Very nice indeed, displaying a flavour and texture from the past when independent bakeries were on every street and a small child could pick up the aromas as he walked about and drag mum into the shop for some still oven-warm treats.
There are two Gails in London, inevitably only, in the wealthier parts of town, but well worth a trek for a taste of the good stuff.
GAIL's Hampstead:
64 Hampstead High Street, London, NW3 1QH
Ph: 020 7794 5700

GAIL's Notting Hill:
138 Portobello Road, London, W11 2DZ
Ph. 020 7460 0766