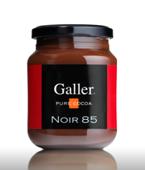 If you want to enjoy a spot of al fresco dining this year, bring something a little bit different to the blanket
with Galler's mouth-watering Dark Chocolate Noir 85 Spread. The perfect accompaniment to summer fruits
such as strawberries or raspberries and delicious on crusty white bread, this little jar of heaven looks set to be a picnic staple.
Looking for the perfect picnic pudding? Galler's tasty little Bouchee Bars filled with praline and puffed rice
make an inexpensive sweet treat for desert.
Go all out with a handsome leather hamper crammed with your choice of Galler goodies and you are likely
to find yourself invited to a lot more picnics this year.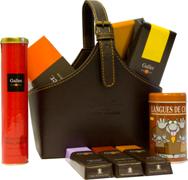 Most importantly, don't forget your cool box to keep these chocolate beauties in picnic perfect condition.
To order Galler chocolate online visit www.gallerchocolates.co.uk, alternatively call 0207 351 1668
to order over the phone or visit the Galler retail outlet at Harrods.