In time for National Sourdough Day on 1st April, Good In Bread founder Emily Caron is offering seasonal Sourdough Hot Cross Buns, which are available now to postcodes in and around London, priced £6.50 for four.


Baked in north west London using artisan methods, and with a longer shelf life and easier to digest, on average Good In Bread is a third larger than standard store-bought equivalents.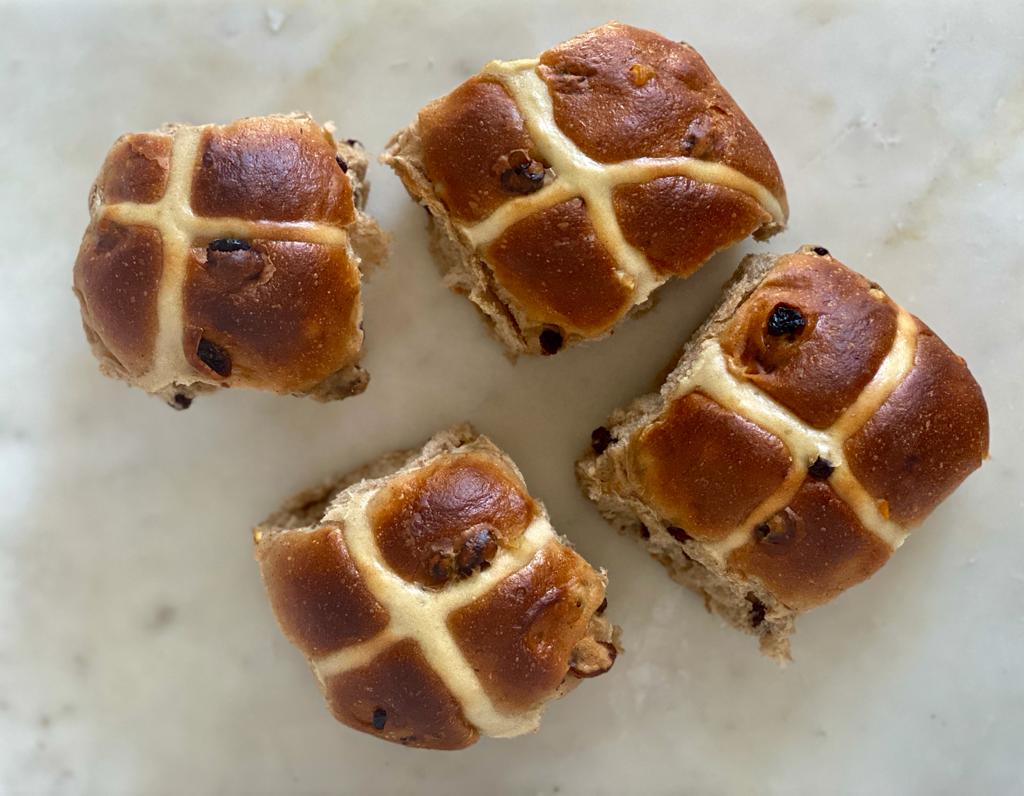 The golden, glossy bun crust breaks through to a soft and fluffy centre, with dried fruit, cinnamon and mixed spice creating a delicious light and seasonally spiced dough.
With only a marginal amount of yeast added to Sourdough starter and an overnight pre-fermentation, these little buns of heaven are a superb and surprising take on the classic recipe.
Good In Bread delivers fresh out of the oven loaves by bicycle across London, with deliveries extending to more postcodes all the time.  Regular contactless delivery days are Tuesdays and Fridays (including Bank Holidays).  Orders can be placed up to 48 (business) hours before preferred delivery date.

Alongside the new Sourdough Hot Cross Buns, Good In Bread has launched convenient bundles for loaf lovers looking to break bread in their bubbles. 

Using eco-friendly materials in all packaging, Good In Bread ship their Sourdough in 100% recyclable cardboard, and their freezer-friendly slice pouches are made from 100% bio-degradable "plastic."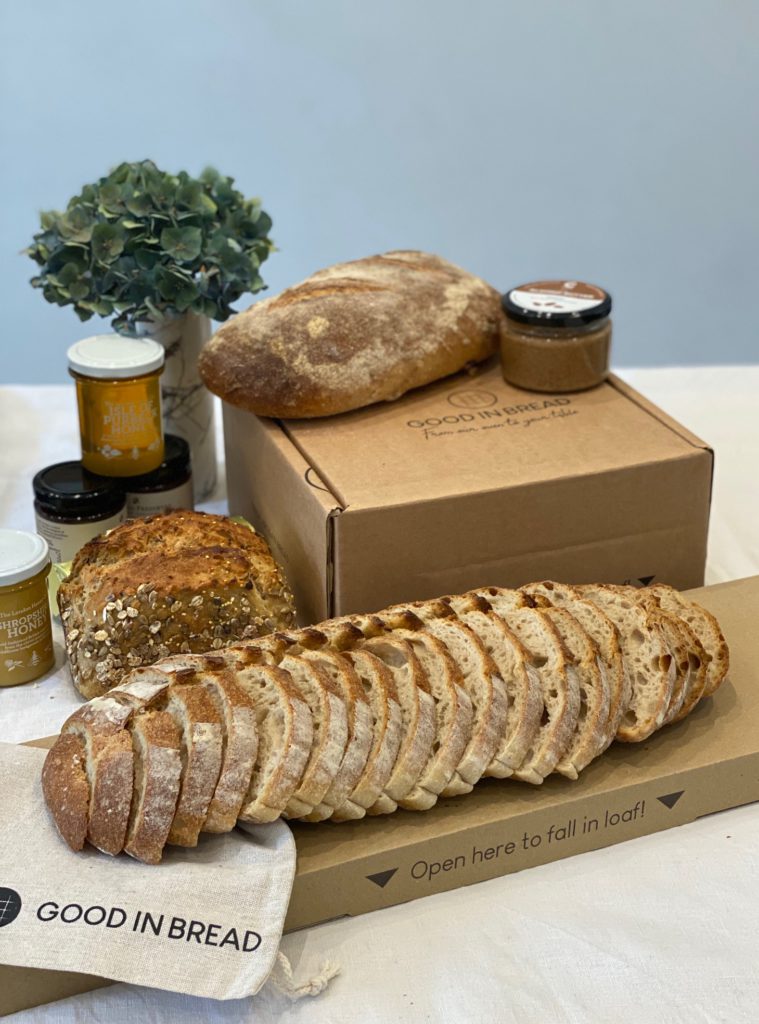 Fans of fresh bread can organise a one-off bread box delivery or sign up to a weekly subscription – either for themselves or to gift to someone who deserves a treat. Each bundle includes a custom re-usable linen loaf bag for storing the loaf you love.
Prices: Sourdough Hot Cross Buns, £6.50 for four.
Loaf Of The Week, once a week from £6.50
Bundles: from £12.00 per week
3-month subscription £84.00 and 6-month subscription £168.00
Instagram: @ goodinbreaduk
Facebook: GoodInBreadUK
Twitter: @GoodInBreadUK
Subscriptions wearegoodinbread.com