Inspired by a woodworking plane and kitted out with photo etched blades, the Microplane® zester is found in every pro kitchen. It'll be found even easier in these new snazzy colours!

The high-performance Premium Classic Zester featuring 400 micro-teeth is perfect for all citrus fruits,
parmesan and other hard cheese, chocolate, ginger, garlic and nutmeg.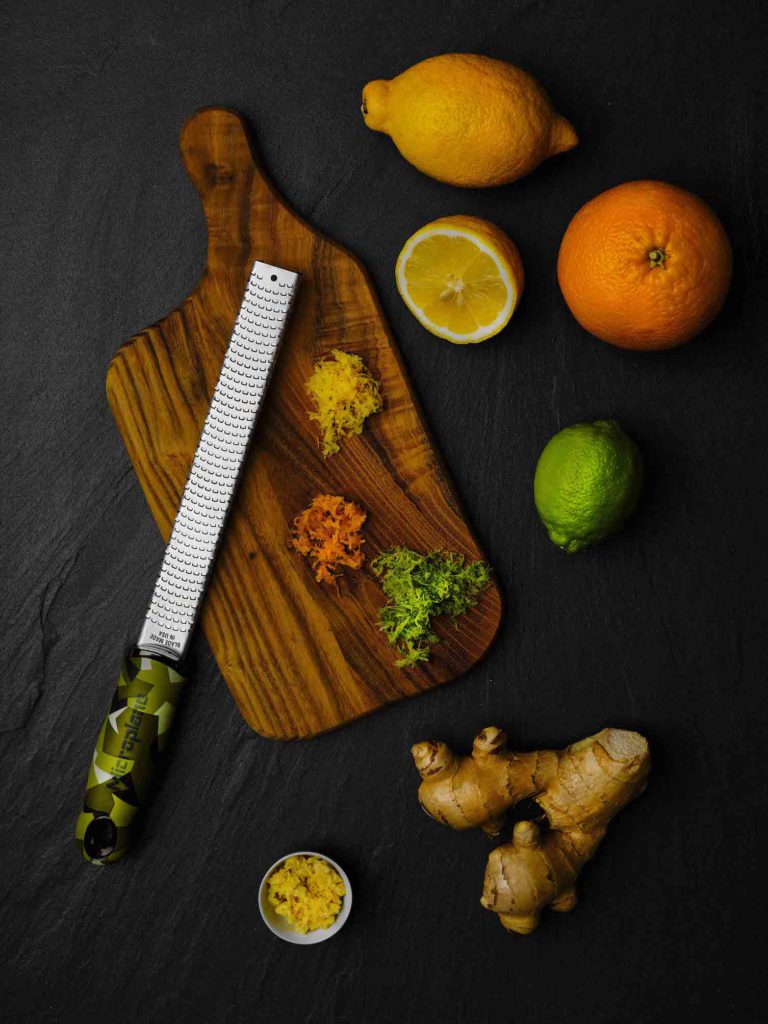 With no pressure, the food slides quickly and easily from the blade without tearing, shredding or blocking to produce perfect results every time.
The protective case enables safe storage in a drawer. Anti-Scratch end caps protect the
worktop, plate or board when grating horizontally and provide better stability when grating vertically
over pans or bowls.
The Zester is dishwasher safe, although we find rinsing under water is usually enough.
NEW Liberty, Leopard and Camouflage handle colours bring individuality and fun with neon Blue, Yellow and
Pink ideal for those nostalgic for the 80s .
The new Limited-Edition Patterns and Colours for the Microplane® Premium Classic Zester, RRP £19.95, are available from hartsofstur.com www.microplaneintl.com @microplaneintl #microplaneint