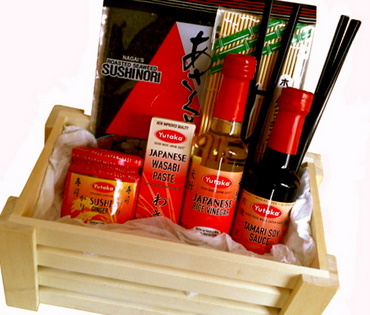 Mount Sushi is your one-stop-shop for everything you need to make delicious sushi in the comfort of your own home – plus loads of other Japanese and oriental food! Find Makisu Sushi Bamboo Rolling Mats priced at 80p – a saving of 27% – and Nagai's Sushi Nori Seaweed for just £1.20, saving 25%.
Treat yourself to Kikkoman Miso Soup – four varieties all knocked down to £1.75! The whole range of Tea Pigs revolutionary green teas are on sale, too, with sale prices starting at £3.25. Sushi Making Gift Set prices were also slashed for the January sale. The Ultimate Sushi Kit now costs £24.95 and the Luxury Japanese Food Bundle is £36.95.
Free standard UK delivery is available on orders over £45, and for just £8.95 extra you can have your goods delivered by lunchtime the next day! Mount Sushi doesn't change their returns policy for the Christmas Eve sale – you're still free to return products within 28 days.
Express Delivery orders are guaranteed for delivery by 1pm the next working day. For more information, visit www.mountsushi.co.uk. or call Chris Wotton at Mount Sushi at 020 3286 0994 / 07847 756 503, or by email at chris@mountsushi.co.uk.