Looking for something a bit more exciting than your daily cuppa? Look no further, because we have the perfect solution for you.
The lovely people at Lipton were kind enough to send us a gorgeous selection of infusions from their wonderful new 'Fruit and Herbal Infusions' range. As if Red fruit, Lemon and Ginger, Camomile and Crushed Peppermint weren't enough to get your taste buds tingling, those clever folks at Lipton have come up with a special new range of infusions that are 'Destination' inspired, available in three globe-trotting flavours.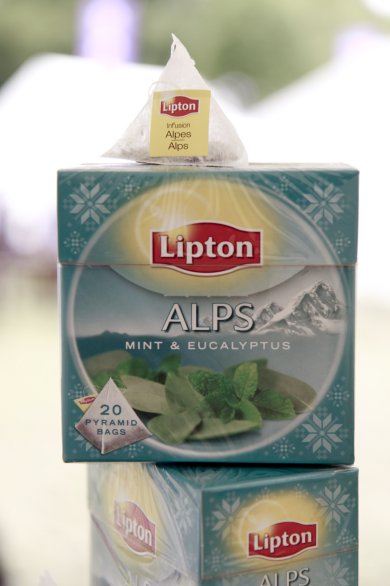 Lipton 'Alps' Infusion – Cooling flavours of spearmint and eucalyptus was a triumph amongst our taste testers, a soothing mint flavour with a hint of eucalyptus, delivering a clean flavour that's perfect for summer or winter.
Lipton 'Andalucia' Infusion – A zingy and zesty blend of orange, grapefruit peel, apple, rosehip, chicory root and liquorice. With a wonderful lingering citrus flavour that invigorates and refreshes your palate right to the very last drop.
Lipton 'Morroco' Infusion – One sip and you are instantly transported to the Souks of Morocco with notes of spearmint, cinnamon, orange peel, chicory root, rosehips and liquorice. It leaves a beautifully sweet finish on your palate, without having to add any sugar at all. A truly authentic blend of the best flavours of Morocco.
Lipton infusions come in a pyramid bag which allows the unique ingredients to really infuse and turn a cup of hot water into some more special. As they don't contain tea leaves, they are 100% caffeine free and are only 4 calories per 100ml, so you can enjoy them all day long without feeling guilty. The only tough decision is trying to decide which infusion you like the most!