The Welsh True Taste Food & Drink award-winning producers have some delightful products to make anyone's Christmas stocking bulge this year. These products will suit foodie friends of all ages and could be just the something extra you are looking for to pack out that Christmas stocking – or sack!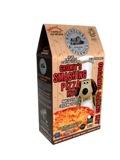 Wallace & Gromit baking kits from Bacheldre Watermill
These products were launched in association with the recent Wallace and Gromit hit film 'A Matter of Loaf and Death'. The range includes Gromit's Smashing Pizza Kit, Wallace's Double Choc Chip Muffin kit, Gromit's Golden Bread Kit, and Wallace's Cracking Cookie Kit. Award-winning Bacheldre Watermill is a small family-run mill whose bread-making and home baking flours are used around the country. RRPs for these products are: Wallace's Cracking Cookie Kit £2.99, Wallace's Double Choc Chip Muffin Kit £3.49, Gromit's Golden Bread Kit £2.99, Gromit's Smashing Pizza Kit £3.69. They can be found in Harvey Nichols and Waitrose or through www.bacheldremill.co.uk (Last order date for Christmas delivery: 18 December 2009)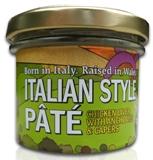 Italian Style Pâté from The Patchwork Traditional Food Company
This new smooth, chicken liver with anchovies and capers pâté is made from a traditional Italian family recipe given to Patchwork by family friend Gian Luca Sala from Umbria in Italy. The pâté is infused with flavours such as capers, olives, lemon and celery with a hint of garlic. Ideal for eating on crackers or bruschetta, perhaps as a starter to Christmas dinner and great to have in reserve in your larder too, as the pâté has a 12-month shelf life. This handy jar is just the right size to stop the hole in the toe of any Christmas stocking. Prices start at £2.75 for 190g jar and the product can be purchased from www.patchwork-pate.co.uk or by calling 0845 123 5010 (Last order date for Christmas delivery: 18 December 2009)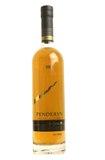 Penderyn Single Malt Welsh Whisky
At premium strength (46% vol) and finished in rare Madeira casks, Penderyn has a balanced taste and is suitable for drinking on any occasion. Penderyn is currently the only whisky to be produced in Wales and the 5cl bottle makes a great stocking filler for those who like a warming tipple at Christmas. The RRP for a 5cl bottle is £5.90 and this can be purchased in Tesco, Sainsbury's, Thresher nationwide, or through www.welsh-whisky.co.uk (Last order date for Christmas delivery: 18 December 2009)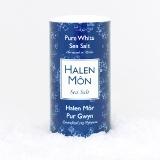 The Anglesey Sea Salt Company Ltd / Cwmni Halen Mor Môn
Halen Môn is a Welsh sea salt has, we are told, caught the attention of chefs and food lovers across the world. For the foodie in your life, Halen Môn has a gift set with Taha'a Vanilla Sea Salt, Pure White Sea Salt, Bourbon Vanilla Extract, Tahitensis Vanilla Extract, and Vanilla Sunflower Oil. Vanilla is incredibly versatile and this little gift pack allows you to explore the possibilities of cooking with it. You could try the bourbon in classic chantilly cream on grilled peaches, the Tahitian on steamed lobster or seared scallops and drizzle the oil on fish or salads. You might also try either the Vanilla salt or extracts in sweet or salty popcorn whilst you watch a Christmas classic on television. These can be purchased for£8.00 from www.seasalt.co.uk or by calling 01248 430871 (Last order date for Christmas delivery: 18 December 2009)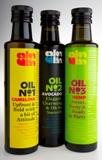 Calon Lân Oils
Perhaps treat the chef in your life to some Calon Lân oils in their stocking. Calon Lân, meaning 'pure heart' presents versatile and healthy cooking oils, each with its own personality. Calon Lân is the first company in the UK to sell extra virgin Camelina oil, reportedly healthier than olive oil because of its lower saturated fat content and higher polyunsaturated fat content and one of the best sources of vegetative omega-3. Camelina oil is carefully cold-pressed to retain its goodness, so nothing is added or extracted – just 100% natural oil. Available through www.calonlanfood.co.uk at £6.45 for 250ml (Last order date for Christmas delivery: 15 December 2009)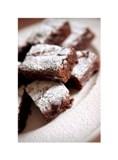 Gower Cottage Brownies
Available to buy online with next-day delivery these brownies, made from fresh ingredients. These award-winning chocolate and walnut brownies come gift-wrapped ready to put into the Christmas stocking of that chocolate lover in your life. Available from www.gowercottagebrownies.co.uk at £14.99 for a dozen gift-wrapped including personalised message and free UK first class postage. These brownies are also available are also available gluten and nut free. (Last order date for Christmas delivery: 2pm on 18 December 2009)
All the above Welsh producers have won accolades at the Wales The True Taste Food & Drink Awards. So if they look interesting or enticing, why not get on line or phone to order one or more of them?